Documents to Digitisation – journey of less than a year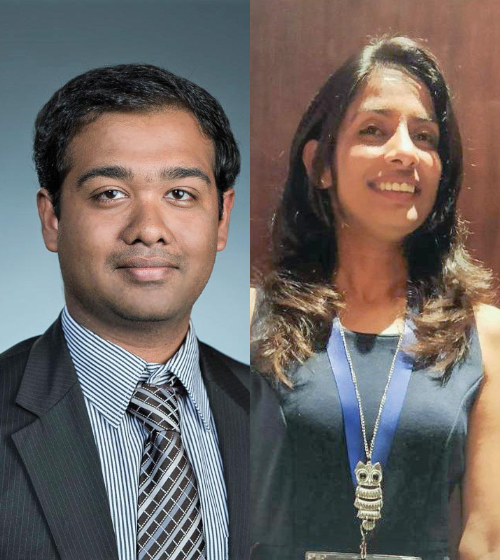 Those were the last ten days of the last financial year – a time when Thermaxians or for that matter, any organisation is busy accelerating their order completion to achieve their yearly goals. Here, in the corporate EXIM team, although we didn't have any orders to complete, we were busy in devising ways and means to support businesses with processes.
Come 23rd March 2020, COVID 19 enforced a nationwide lockdown in India. Being a division relying heavily on physical documents and paperwork, we were marooned at home with no access to even laptops/desktops for many of us. Movement of shipment stopped all of a sudden owing to the lockdown. Consignments were stalled at ports, at the factory and even en-route to port. Physical documents, the lifeline of any shipment, were in office or with vendors and we were falling short on commitments.
Hard times are only the other side of good times. Hard times extract the best out of us. Being a supplier to essential goods and services based customers, chemical plants soon resumed their operations. Ensuring social distancing, they began to work on completing their backlogs of pending shipments. The other divisions too resumed work progressively. This unprecented situation fuelled the need for a document heavy division like ours to move to a digital platform.
Thankfully, the Government of India soon came up with the solution of converting hard copies of documents such as shipping bills and bills of entry to a digital document linked to RBI (Reserve Bank of India). Registration on the customs portal enabled the exporter to also receive a copy.
We started receiving emails regularly of all shipments being cleared at customs. Our team worked together to organise and access these documents seamlessly by using Office 365 features.
But we also needed the invoice, packing list, and other supporting documents which were lying in the office. These documents were not only needed for on-going shipments but also for past shipments from a compliance perspective to close out the EDPMS (Export Data Processing and Monitoring System) and link payments to bank accounts. We did have scanned copies of documents for the last 10 years but they all were stored on one desktop computer in the office. With no access to hard copies of documents, communication with the bank related to payments was becoming challenging.
The Corp EXIM team had to urgently ensure that all documents are available at all times with anyone requiring it. In the month of June, an online repository by way of Sharepoint drive was created to store all export documents, import documents and current contract copies with access provided to all. But the import documents were not available in a scanned format. So we signed up a vendor in November 2020 and now import documents too will be available to any team member requiring it.
Since all the data was moved on to the cloud, easy accessibility enabled us to create a dashboard to view the progress of the divisions over the year using POWER BI. One could see the number of shipments done, the trade lanes used, the geographic distribution of customers and even the top clearing agents that have been used.
SCM BIZConnect, a platform for conducting auctions was being used in the Heating BU and they had benefited a lot from it by holding smaller auctions for upcoming and on-going shipments. Since the pandemic started, other divisions too adopted it and have slowly begun reaping benefits from the application.
The pandemic also helped us revisit our processes and adopt more efficient ways of working. One major improvement brought about by the team was tying up with directly with a major shipping line to avail better rates instead of going through a forwarder. Initially we were sceptical about proceeding directly with a huge shipping company as they are known to have highly standardised processes, and considering our kind of shipment, they may not be flexible to accommodate any special requirement. But through our initial meetings with them, we realised that they too have evolved and become more cognisant of changing customer needs. They were ready to agree to our terms and credit rates and we took a chance with this new venture.
The Cooling division in Sri City made the most of the contract with the shipping line. Here we would like to share a success story. One shipment in particular, due to its weight and dimension, was suggested to be moved in break-bulk mode, but the shipping line was confident that it could move in containerised mode. They got special permission from all trans-shipment ports for loading and unloading of the cargo destined for Puerto Rico. Due to the height of the bulky cargo, it was not possible to move it directly to the port on a regular trailer. Two special low bed trailers were procured for ease of movement of the cargo from the Sri City plant to the Katupalli port. The low bed trailers were required as overhead high tension electric cables would have restricted the units' movement. With the help of the Cooling team's expertise, both the chiller units were safely escorted and loaded in containerised mode just in time to meet its sailing schedule.
In a way, the pandemic proved to be a boon in the long run. Goals and targets which would have taken longer to achieve had the situation been normal, were fast forwarded due to it. There have been many more achiements with restricted resources but we made the best of it. The pandemic pushed us to make digitalisation a big success and a benchmark for the coming years as well.
– Rahul Hoare
(Corp EXIM)
– Kanika Agarwal
(Corp EXIM)