Dear Shareholder,
I have been with Thermax for more than two years now, and this is the first time during my tenure that the long shadow of Covid⁠-⁠19 is seemingly behind us. No summary of the year gone by can be complete without considering the immense hardships many had to endure.
Covid's second wave was particularly severe for the Thermax team in India. We lost a few of our colleagues, and many families suffered casualties. Our prayers go out to the loved ones we have lost. As we turn a new chapter, a heartfelt thank you to all the employees and partners that ensured business continuity through the Covid-induced challenges.
Even as the impact of Covid-19 on business is gradually subsiding, new challenges are emerging. Prime among these is the impact of commodity prices resulting from geopolitical strife and high inflation. Steel prices surged with a rise of 36% during the past financial year. Prices of other commodities also soared as demand outstripped supply, including crude, nickel, copper and aluminium. Freight has also been uncertain and expensive. Our Chemicals business was particularly impacted during the year as a significant portion of its orders come from exports to Europe and North America. About 30% of Thermax's revenue was contributed by projects having longer gestation period. The impact of this unanticipated increase in input costs has been approximately 70% which were offset by way of productivity increases and cost outs. In addition, we also increased our prices on multiple occasions during Q3 and Q4 across various product categories. The delay in the impact of price increases and the elastic nature of demand for the product businesses resulted in lower price realisation than anticipated.
As I look forward to the next financial year of FY 2023, the outlook on commodities appears to be mixed. Our focus will be on minimising Thermax's exposure to commodity price fluctuations. This implies passing on international freight costs to our customers, having shorter quotation validity windows, and ensuring faster ordering of raw materials once we receive an order.
Despite medium-term impediments, our business continues to be stronger than ever. The strength is a result of three key factors – positive momentum in the Indian economy, growing demand for green energy, and a keen focus on innovating and developing our products and services.
The Indian economy revived sharply from the slowdown caused by Covid in FY 2021-22. At Thermax, we witnessed a strong enquiry pipeline across multiple segments, including cement, steel, sugar and other agro-industries, pharmaceuticals, refining, and petrochemicals. Thermax's channel network of around 150 partners across India helped the Company deliver three of its biggest-ever quarters during the year, reflecting a broad-based recovery.
Across all sectors, climate change remains at the top of the agenda of most customers. FY 2021-22 has been a watershed year for several products in our ever-growing green portfolio. Our large Boilers and Heaters business had nearly Rs. 1,300 crore worth of orders for applications relating to waste heat recovery, biomass and spent wash firing, and green multi-fuel operations. As part of our Process Heating business, we delivered an electric boiler from our India plant to a customer in Bhutan. TOESL successfully executed the first international build-own-operate biomass based project in Indonesia, besides contracts for steam supply from leading F&B, textile, edible oil companies. Fostering our energy transition journey, we took a significant step where Thermax contracted two large orders with its entry into the bio-CNG space.
The first wave of Covid-19 was an eye-opener for us in several aspects of the business. On the customer front, Thermax's ability to service its installed base was one of the most important areas highlighted for improvement. Our installed base has thousands of units sold over the decades that are still operational. Connecting with the installed base and offering relevant services around AMC, genuine parts, energy transition, and upgrades is critical to our growth story. With the aim of radically changing Thermax's service levels, a core team worked through Covid's second wave to develop Thermax Edge – our customer portal. It is a comprehensive platform to provide critical equipment related real-time intelligence and facilitate customers' needs for all their Thermax-related products and service requirements. We are also investing in our industrial products by modularising product platforms, creating standard quotation tools, and cutting down lead times. As we embark on this journey, we do realise that it may take a couple of years for us to gain suitable competence. Our products and services business grew 48% and 31% respectively, during FY 2021-22.
With the aim of radically changing Thermax's service levels, a core team worked through Covid's second wave to develop Thermax Edge - our customer portal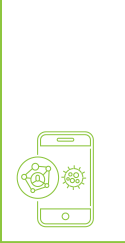 The rapid bounce-back of our business in an environment of commodity price rise led to executional challenges throughout the year. Given this backdrop, even though factory utilisation was manageable in aggregate, the impact was definitely felt in engineering, project management and site construction. Among other impediments, safety, especially, was an area where our record was inadequate this year. We are closely monitoring safety parameters at sites and undertaking appropriate measures to avert any unfortunate incidents. Also, as is the case in several industries, attrition has increased to pre-Covid levels. In response, we are adopting a tailored approach to tackle new workplace challenges, such as a hybrid work policy and an integrated performance management system.
As part of community outreach, our initiative, Social Compact (SoCo) is being implemented across our factories and service sites. The inauguration of the Worker Facilitation Centre in Pune is a significant milestone in this direction.

For more details, read the SoCo case study
The Board and Executive Committee of Thermax met in person in December 2021 with the agenda of chalking out a path for 'Thermax in 2030'. The guest speaker, Arunabha Ghosh, set the tone for the session by creating urgency around climate change. It is clear to us that energy transition will define the next 10 years of Thermax, and this period of change will provide ample risks and opportunities.
During this time of energy transition for the broader industry, Thermax has the potential to play the role of a partner. To be a valued partner, Thermax will have to build new capabilities, including a deep understanding of the latest technologies, a solutions-driven mindset, key account management abilities, and organisational agility. Thermax's strengths stem from our wide reach across the spectrum of industrial customers and associates, the trust they place in us and our expertise in understanding their diverse energy needs. Being a partner in energy transition will form the foundation for Thermax's 2030 strategic charter.
With the pandemic now behind us, I am hopeful that we will emerge stronger and deliver sustained growth in the coming years. I would like to take this opportunity to thank all our stakeholders for their continued trust in us.
Warmly,
Ashish Bhandari
Managing Director & CEO