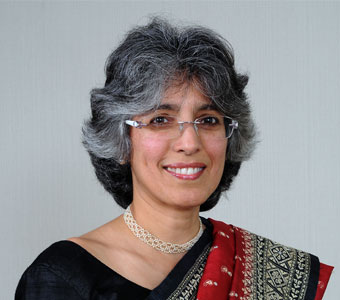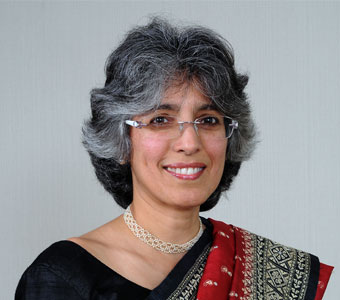 Meher Pudumjee
CHAIRPERSON
Ms. Meher Pudumjee is the Chairperson of Thermax Ltd, a company focused on providing energy and environment solutions.
A postgraduate in Chemical Engineering from the Imperial College of Science & Technology, London, Meher joined Thermax as a trainee engineer in August 1990. A year later, along with her husband Pheroz Pudumjee, they took over the responsibility of turning around a Thermax subsidiary company in the UK.
After her return to India in September 1996, she was appointed on the Board of Directors. With her newly acquired interest in Finance, she worked closely with the treasury and working capital management functions of Thermax. She was involved with overseeing a Joint Venture Company in the area of drinking water as well as the Air Pollution Control businesses of the company. In January 2001 she became a non-executive director and was appointed Vice Chairperson in 2002. During this period she played an active role in the turnaround of Thermax.
She took over as Chairperson on October 5, 2004, after the retirement of Mrs. Anu Aga.
Ms.Pudumjee represented India at the Asian Business Women's Conference in Osaka in 2006. The World Economic Forum in 2008 selected her as a Young Global Leader for her professional accomplishment, commitment to society and potential to contribute to shaping the future of the world. She was selected CEO of the Year, 2009 by Business Standard.
Ms. Pudumjee served as the Chairperson of Pune Zonal Council of the Confederation of Indian Industry (CII). When a member of CII's Young Indians, she chaired the National Employability initiative.
Meher has a keen interest in music, especially western classical and is a member of a Pune based choir. She lives in Pune with her husband and has two children.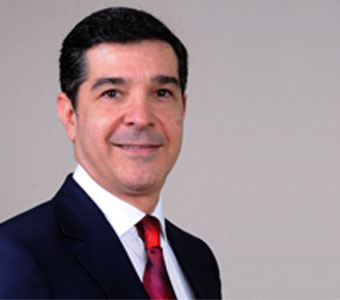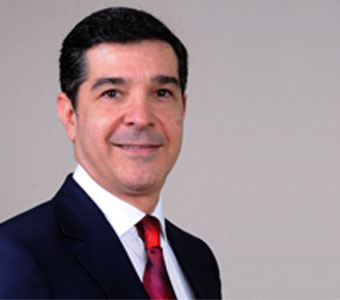 Pheroz Pudumjee
NON EXECUTIVE DIRECTOR
Pheroz Pudumjee is a NON EXECUTIVE DIRECTOR of the company since January 15, 2001. He managed Thermax's overseas venture in UK and facilitates the company's international initiatives including the incubation and development of new business and relevant organisational changes.
Mr. Pudumjee was the Chairman of the Confederation of Indian Industries (CII), Pune. He was also a member of CII'S national committee on Export and a member on the Maratha Chamber of Commerce's International panel.
He has a Masters in Business Administration and a diploma in Automobile Technology from Stanford University.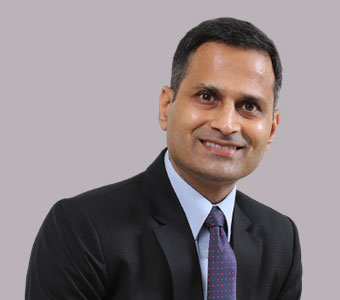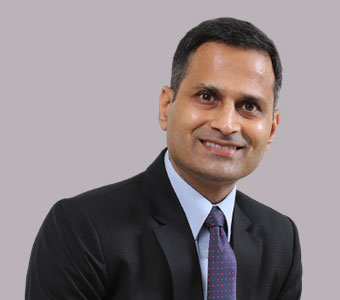 Ashish Bhandari
MANAGING DIRECTOR & CEO
Ashish Bhandari is the Managing Director & CEO of Thermax Group since 1
st
 September, 2020.
Before joining Thermax, Mr. Bhandari was the Vice President – India and South Asia region at Baker Hughes (formerly a GE company). He joined GE in 2005 in Houston, USA and relocated to Gurgaon in 2011. He is credited with building GE Oil and Gas into one of GE's biggest businesses in India and for the successful integration of Baker Hughes and GE Oil and Gas during a time of significant transition. Over his 15-year GE career, Mr. Bhandari has worked in a variety of industrial businesses including GE Enterprise Solutions, GE Energy, and GE Oil and Gas. He has been instrumental in consolidating legacy businesses and at the same time looking at new technologies and opportunities for growth.
His prior work experience includes Schlumberger, consulting with McKinsey & Co. and two start-ups overseas.
Mr. Bhandari completed his Bachelor of Technology in Electrical Engineering (B Tech) from the Indian Institute of Technology, Mumbai. He received his master's degree in Business Administration from Duke University.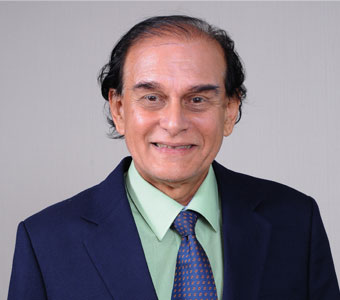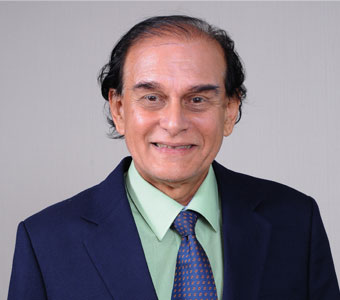 Harsh Mariwala
INDEPENDENT DIRECTOR
Harsh Mariwala is an independent director of the company since November 10, 2016.
He is the Chairman of Marico Limited, and is also Chairman & Managing Director of its wholly owned subsidiary, Kaya Limited. Mr. Mariwala has transformed Marico, a traditional commodities driven business into a leading consumer products and services company in the beauty and wellness space. From a turnover of Rs. 50 lakhs in 1971, Marico's products generated a turnover of INR 6,132 crores during 2015-16. The company has won several awards and recognition under his leadership. He established the Marico Innovation Foundation in 2003 to fuel innovation in India. He started ASCENT in 2012, a not-for-profit and unique peer-to- peer platform for high potential entrepreneurs to exchange experiences and ideas
Mr. Mariwala was the President of Federation of Indian Chambers of Commerce and Industry (FICCI) in 2011. He has been a part of the Young Presidents Organization (YPO), held the position of YPO Education, Membership and Chapter Chair for the Bombay Chapter, and was a member of the International Forum Board of YPO International. He is now a part of the World Presidents Organization (WPO).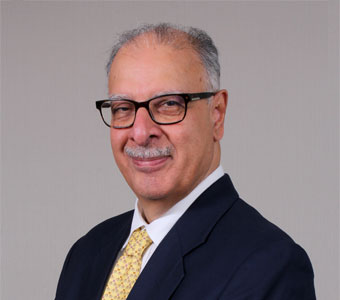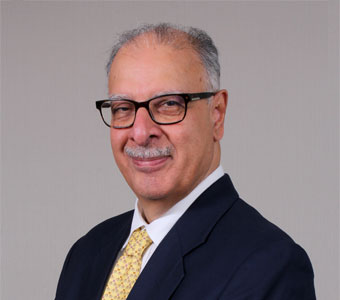 Nawshir Mirza
INDEPENDENT DIRECTOR
Nawshir Mirza is an independent director of the company. He is Fellow of the Institute of Chartered Accountants of India having qualified in the year 1973. He spent most of his career with Ernst & Young and its Indian member firm, S. R. Batliboi & Co., Chartered Accountants, and its predecessor firm, Arthur Young, being a partner from 1974 to 2003.
He has contributed to the accounting profession, being a speaker or the chairperson at a large number of professional conferences in India and abroad.
As a philanthropist, he is actively involved with Childline, an all-India NGO for abused and distressed children. He is also Honorary Treasurer of the Indian Red Cross, Maharashtra and a trustee of the Narielvala Fire Temple in Mumbai.
Since 2003 Mr. Mirza has been involved in the movement for improved governance in the corporate sector. He is also involved in propagating knowledge of the threat to humankind from climate change and an appropriate response to it.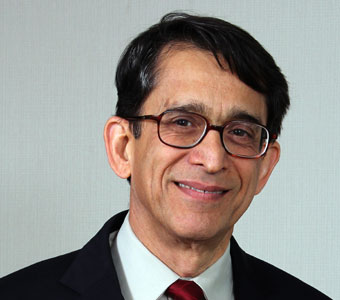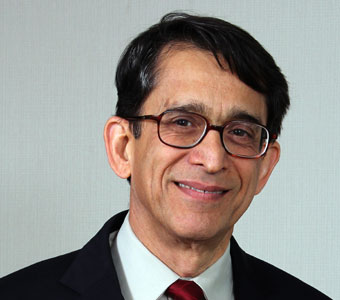 S. B. (Ravi) Pandit
INDEPENDENT DIRECTOR
Ravi Pandit is an independent director of the company, He is the co-founder, chairman and group CEO of KPIT Technologies Ltd. His vision has steered the company from product engineering, IT consulting and services, to three industries namely automotive & transportation, manufacturing and energy & utilities.
He is a gold medalist and member of the Institute of Chartered Accountants of India, an associate member of the Institute of Cost and Works Accountants of India, and holds a master from Sloan School of Management, MIT, Cambridge, USA. In 2014, Tilak Maharashtra University decorated him with an honorary D.Litt.
Having run a Chartered Accountancy firm for close to a decade after finishing his master's studies, Mr. Pandit decided to venture into information technology consulting and services, thus setting up KPIT with his co-founder in 1990.
For his commitment to conducting business in an ethical manner and for the value KPIT partnership has brought to Cummins, Mr. Pandit was honoured with the J Irwin Miller Award of Excellence by Cummins. He has also been conferred the Rotary Excellence Award, Maharashtra Corporate Excellence (MAXELL) Award and the Samata Award.
Ravi is a founder trustee of NGO Janwani which focuses on improvements in urban India. He is a founder trustee of the Pune International Centre, a national level think tank working on policy issues. Mr. Pandit was a member of the Government of India's Automotive Research Program Committee and on DST's Technology Development Board. He has served as the president of the Mahratta Chamber of Commerce, Industries and Agriculture and has been on the NASSCOM executive council twice.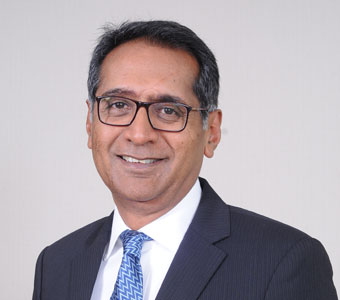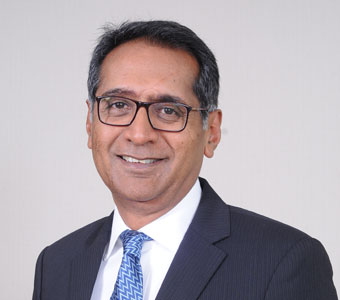 Dr. Jairam Varadaraj
INDEPENDENT DIRECTOR
Dr. Jairam Varadaraj is an independent director of the company. He is also Managing Director of ELGI Equipments Ltd. and is also on the Board of Elgi Ultra Industries Ltd., Elgitread (India) Ltd. and Precot Mills Ltd. His varied experience of 16 years in India, covers textiles, polymers, mechanical machines and consumer appliances. He has spent 4 years in teaching and research in the US. He was also Chairman of the Tamil Nadu State Committee of CII.
Dr. Varadaraj is a Ph. D. from the University of Michigan and an MBA from George Washington University.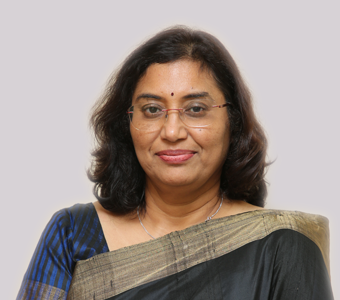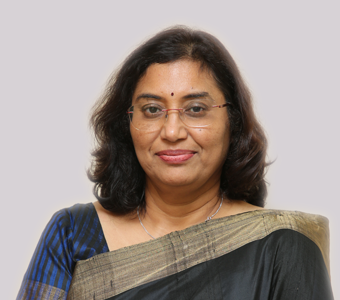 Rajani Kesari
INDEPENDENT DIRECTOR
Ms. Rajani Kesari has been an Independent Director of the company since November 14, 2018.
She is currently the CFO of Nayara Energy Limited. Nayara is a downstream oil company operating the second largest single-site refinery in India and contributes to 8% of the refinery capacity of India. Prior to this, she was the CFO for Holcim India, handling finance for listed entities of Ambuja Cements and ACC Limited.
Rajani has diverse experience in strategic planning, business partnering, M & A, internal audit, taxation and investor relations. She has also played a very meaningful role in driving business impact both in India and overseas.
She is a commerce graduate, Chartered Accountant, Cost Accountant and Certified Public Accountant from the US.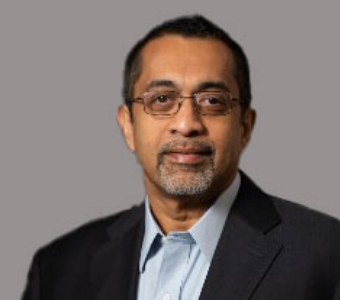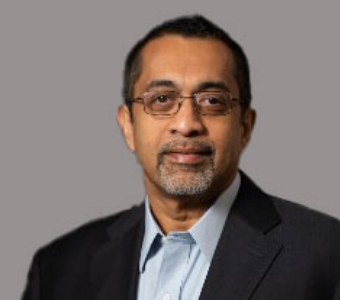 Dr. Ravi Gopinath
INDEPENDENT DIRECTOR
Dr. Ravi Gopinath is an Independent Director of the company.
He is also the Chief Strategy Officer at AVEVA plc, a FTSE listed software company. He joined AVEVA in 2018 through the merger of Schneider Electric Software with AVEVA. Prior to the merger, he was the Executive Vice President of Schneider Electric Software. He joined Schneider Electric in 2014 following the acquisition of Invensys plc by Schneider Electric, where he was President of Invensys Software.
He started his career as a research scientist in Tata Consultancy Services in 1994 and eventually led the global Engineering Business and the Manufacturing Practice for the company. He left TCS in 2006 and joined Geometric Ltd. as the MD and CEO. He held that role from 2006 to 2009, when he joined Invensys.
Dr. Gopinath holds a Ph.D. in Chemical Engineering from Rensselaer Polytechnic Institute, New York and a M. Tech in Chemical Engineering from the Indian Institute of Technology Bombay.