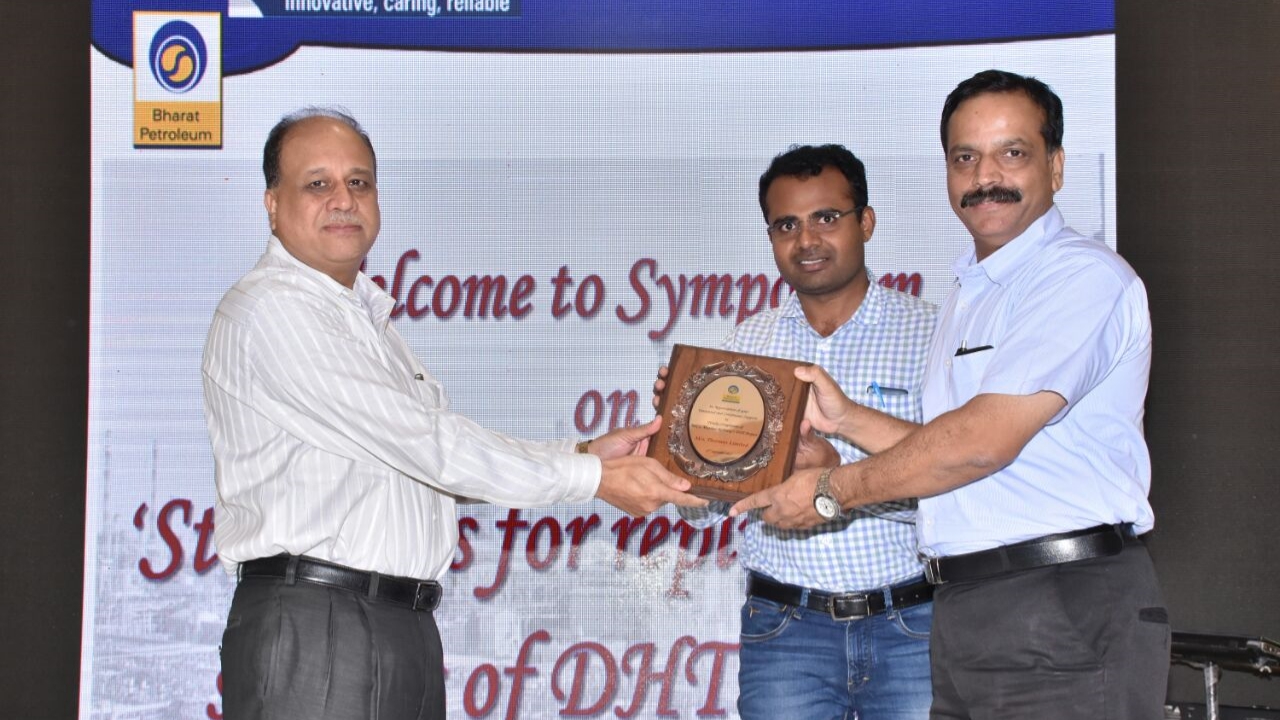 BPCL appreciates Thermax's work
Thermax has helped BPCL revamp its hydrogen generation unit, marking its foray into fuel reforming application. With the government's decision to leapfrog India's emission norms directly from Bharat IV to the more stringent Bharat VI, India's refining sector is seeing hectic activity. On its part, BPCL needed additional hydrogen at its Mahul plant to refine petroleum and generate fuel that will meet the new standards. Instead of installing a new hydrogen generating unit, they decided to revamp the existing one by opting for an additional Haldor Topse Exchange Reformer (HTER). 
The Service SBU of the Boiler and Heating business successfully completed the assignment, commissioning the reformer on time, resulting in an assured generation of 25 – 30% additional hydrogen from existing assets. 
Also involved in the project were TECC, the JV, Haldor Topse (process licensing) and EIL (managemant consultant). 
BPCL acknowledged Thermax's contribution and presented the team with a memento as a mark of appreciation.