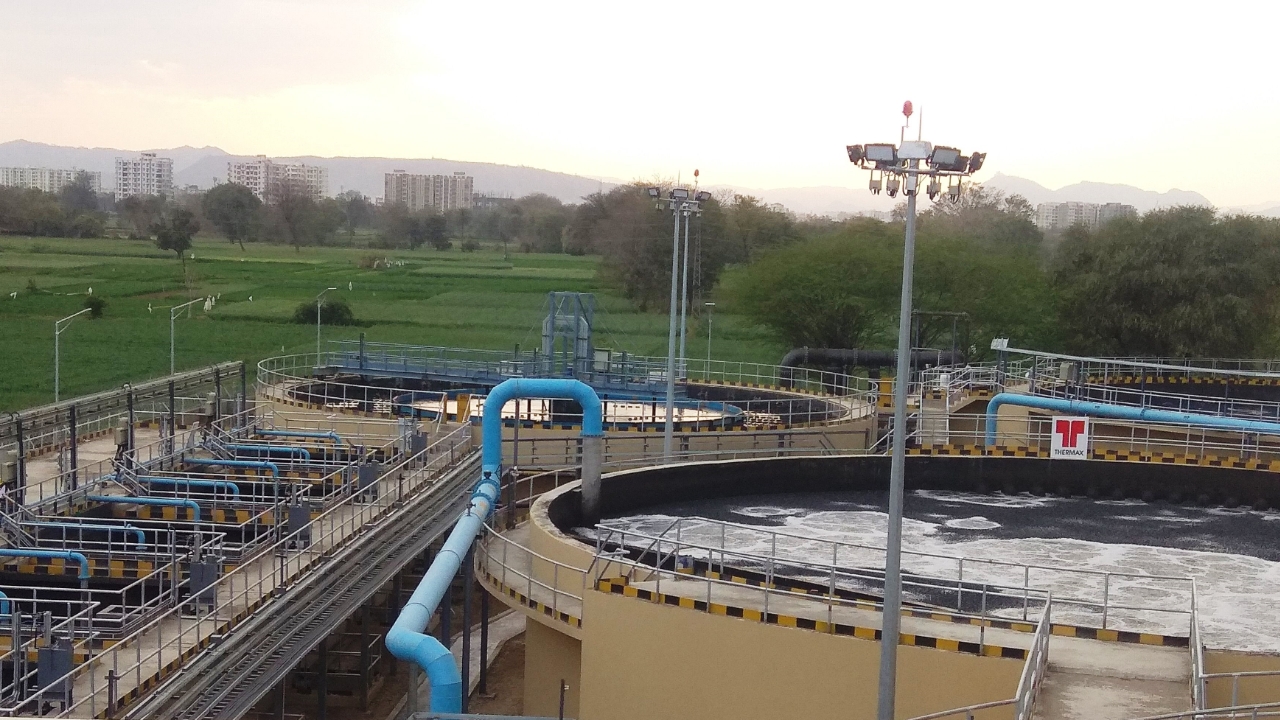 'City of Lakes' gets cleaner
The Water & Waste Solutions business of Thermax recently commissioned a Sewage Treatment Plant of 25 MLD (million litres per day) capacity for Hindustan Zinc Limited, the world's leading zinc-leadsilver producer at Udaipur. Based on the advanced Moving Bed Bio Reactor (MBBR), the treated water from the plant will be reused by HZL at their processing unit in Dariba, around 50 km away. 
This project is a part of HZL's CSR programme, wherein they signed an agreement with Udaipur Smart City Limited in June 2017 to set up the plant to treat the city's sewage and conserve water (an article was carried in Oct-Dec 2017 issue of Fireside announcing the tie-up). "This utilisation of recycled water from sewage will help in rejuvenation of water bodies in and around the area, in addition to reducing the dependency on fresh water required for the process," said Hemant Joshi, head of WWS, Thermax. 
The STP is also equipped with a solar PV system on the rooftop of the control room, which generates 24 kilowatts of green power.