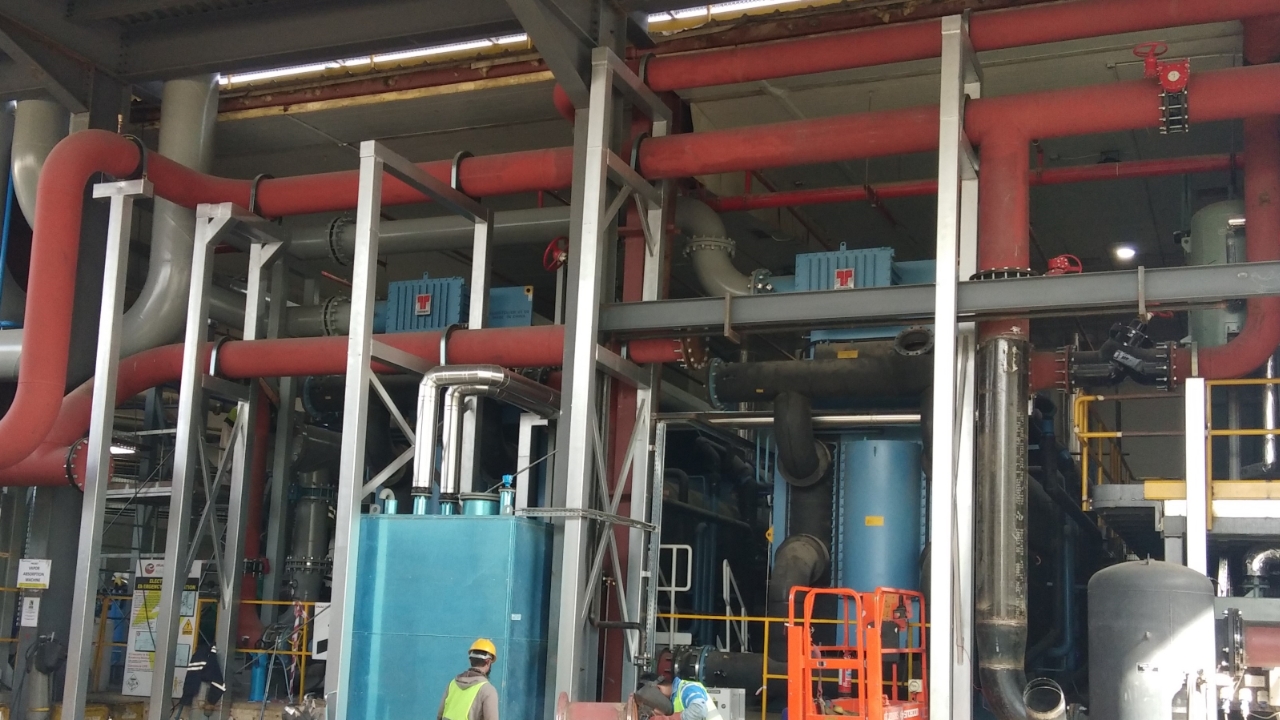 Thermax Chillers Installed At A Food & Beverages Major In Saudi Arabia
The deployment of Thermax chillers in the potato frying process for a Food & Beverages major is one of the pathbreaking applications developed by the Absorption Cooling team.
After tasting success at its pilot manufacturing facility in India, the customer has partnered with Thermax to replicate this technology at several of its locations across the globe, the latest one being in Saudi Arabia. Here, Thermax successfully commissioned two ultra-low pressure vapour driven absorption chillers of 1000 TR each. These chillers help conserve water wastage by capturing the vapour released during the process of potato frying through a fan and further channelised through a duct for providing chilled water at 7ºC. This water is used for both process and comfort cooling requirements of the customer, such as air conditioning and refrigeration.
Being the largest capacity chiller supplied in the ultra-low category by Thermax, to date, this technology has resulted in significant power savings of 4500 MW and reduction of carbon footprint by 9,830 tonnes per year, equivalent to planting 5,22,240 trees.