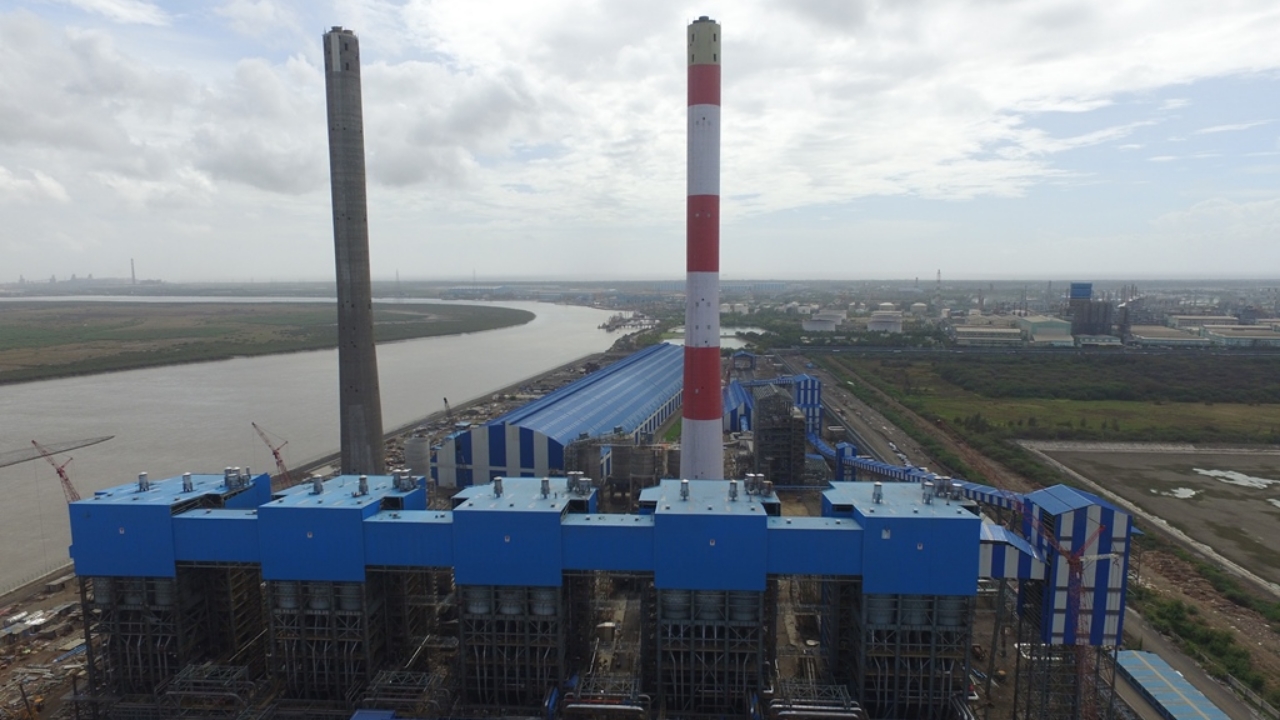 Thermax energy project for Reliance: Meticulous planning and execution
Thermax completed its biggest ever project by successfully commissioning nine 500 TPH circulating fluidized bed combustion (CFBC) boilers and allied emission control systems at Reliance Utilities & Power Pvt. Ltd. in December 2016. Five boilers were installed at Hazira and four at Dahej. These nine cogeneration boilers support the customer's power and steam requirements by generating 630 MW power and 1520 TPH process steam, simultaneously eliminating the use of costly gas as a fuel. 
Thermax's scope included design, manufacture, transportation, construction and commissioning of boilers and electrostatic precipitators. The units are designed to meet stringent NOx, SOx and particulate emission requirements, mandated for such power plants. Almost 1000 drawings and engineering documents were generated for this unique project. Manufacturing of the equipment was carried out at the company's facilities at Savli (Gujarat), Chinchwad (Maharashtra) and at the Shirwal (Maharashtra) plant of the joint venture, TBWES. 
Though the units are designed to fire coal from Indonesia and India, and petcoke, they are versatile Thermax energy project for Reliance: Meticulous planning and execution 17 enough to fire other coals. South African and Russian coals, for example, have been successfully fired. 
During project execution, more than 8000 vehicles – mostly trailers – carried goods to the sites. Total erected weight was approximately 85,000 MT(metric tonnes), and insulation area close to 2,50,000 Sq. m. 
At its peak, the project had nearly 8000 workmen at the sites. Safety was accorded the highest priority, with Thermax cumulatively logging in 27 million safe man-hours. 
A significant feature was ensuring the sealing integrity of the CFBC boilers, which helps to maintain a dust-free coal fired power plant. The boilers are operated via remote control, using artificial intelligence for smooth start-up and operation. 
Says Rajan Nair, Project Director, "Successfully completing a project of this magnitude for Reliance, known for their project management excellence, enhances Thermax's own capabilities, and qualifies us for similar and larger assignments in the future." 
Bechtel USA was the technical consultant designated by Reliance. 
On this project, Boiler & Heater and Air pollution control (Enviro) divisions of Thermax collaborated seamlessly for boilers and electrostatic precipitators. They were ably supported by the subsidiary, Thermax Engineering Construction Company Limited.