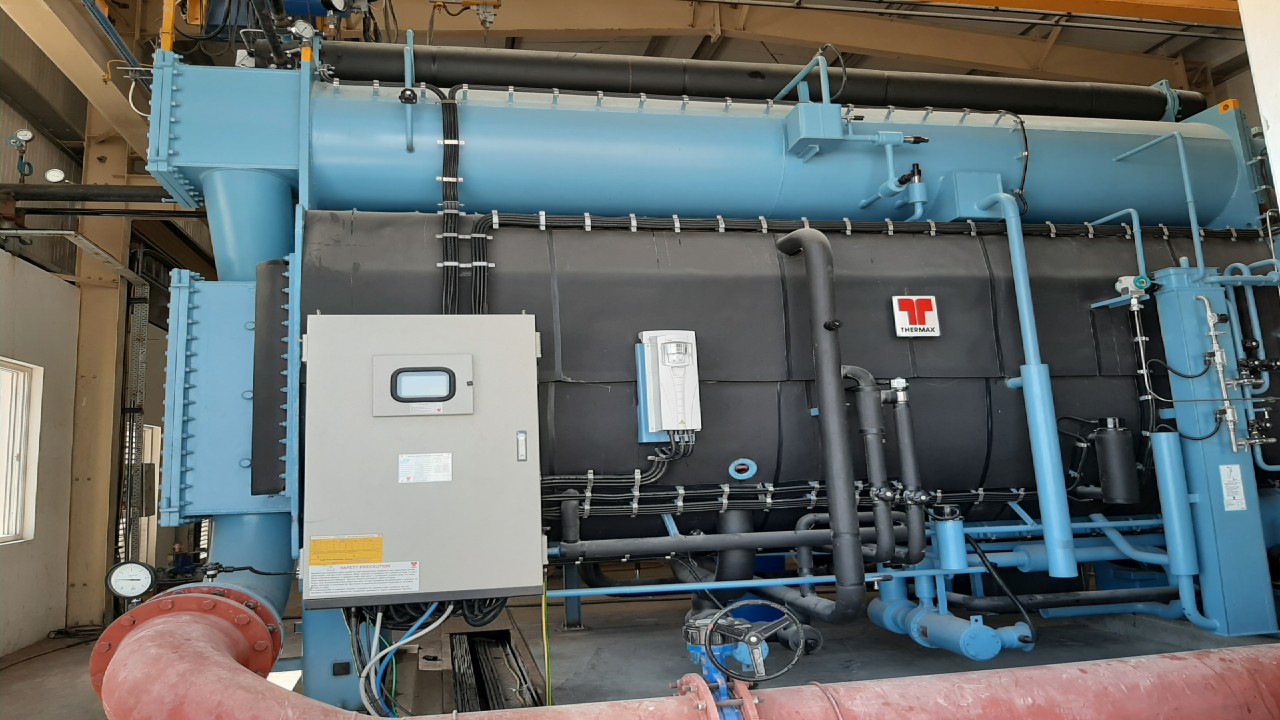 A leading paper manufacturing company in the UAE installs Thermax's chiller-heater
Thermax has successfully commissioned one chiller-heater of 600 TR at Al Dhafra Paper Manufacturing Company LLC, a part of M.A.H.Y. Khoory Group in the UAE. Being one among the most trusted and recognised names in the UAE, M.A.H.Y. Khoory Group is a well-known trading firm that has a strong foothold in the UAE industrial market. A leader in the regional market, the M.A.H.Y. Khoory Group, is a diverse group of companies and business units that bring world-class technology products and services to their clients.
Incepted in the year 2010, Al Dhafra Paper Manufacturing LLC has carved a niche for themselves in Abu Dhabi and has managed to garner utmost client satisfaction. In line with the M.A.H.Y. Khoory Group's business philosophy of continuous growth, Al Dhafra Paper Manufacturing Company was set up in the Emirate of Abu Dhabi to cater to the growing global demand for recycled containerboard. Al Dhafra Paper Manufacturing converts waste paper into recycled testliner and fluting medium to cater to the packaging industry in the UAE and other international markets. Producing 650 tonnes of recycled paper everyday, Al Dhafra Paper mill is fully accredited to the highest standards of environmental and technical safety and is regularly updated to stay on par with the cutting-edge technology.
Extending commitment and dedication towards the environment, Al Dhafra Paper has adopted Thermax's smart and sustainable solution over the traditional method for their comfort cooling requirement. Thermax's energy efficient chiller-heater has replaced the existing electrical chiller at Al Dhafra Paper manufacturing facility and has resulted in saving 4.81 million units of electricity annually. Also, this has helped in reducing the carbon emissions by 3,302 tonnes which is equivalent to planting 3,30,240 trees annually.
Thermax's chiller-heater of 600 TR produces chilled water at 6.6oC, which is circulated through the Air Handling Units (AHUs) catering to their comfort cooling requirements in office buildings, production plant building, panel rooms and drive rooms. Steam, the driving heat source for the chiller-heater is produced using two Danstoker natural gas fired boiler of capacity 40 TPH each. The chiller-heater consumes 2.6 TPH of steam and the balance steam is used in the paper manufacturing process, resulting in zero waste of steam.
The chiller-heater also produces hot water at 90oC, which is used as feed water for the boilers. The boiler is fed with partially heated water, which reduces the consumption of natural gas. 
Project Highlights
Customer AI Dhafra Paper, UAE
Product: One Steam-driven chiller heater
Capacity: 600 TR
Application: Process Cooling/Comfort Cooling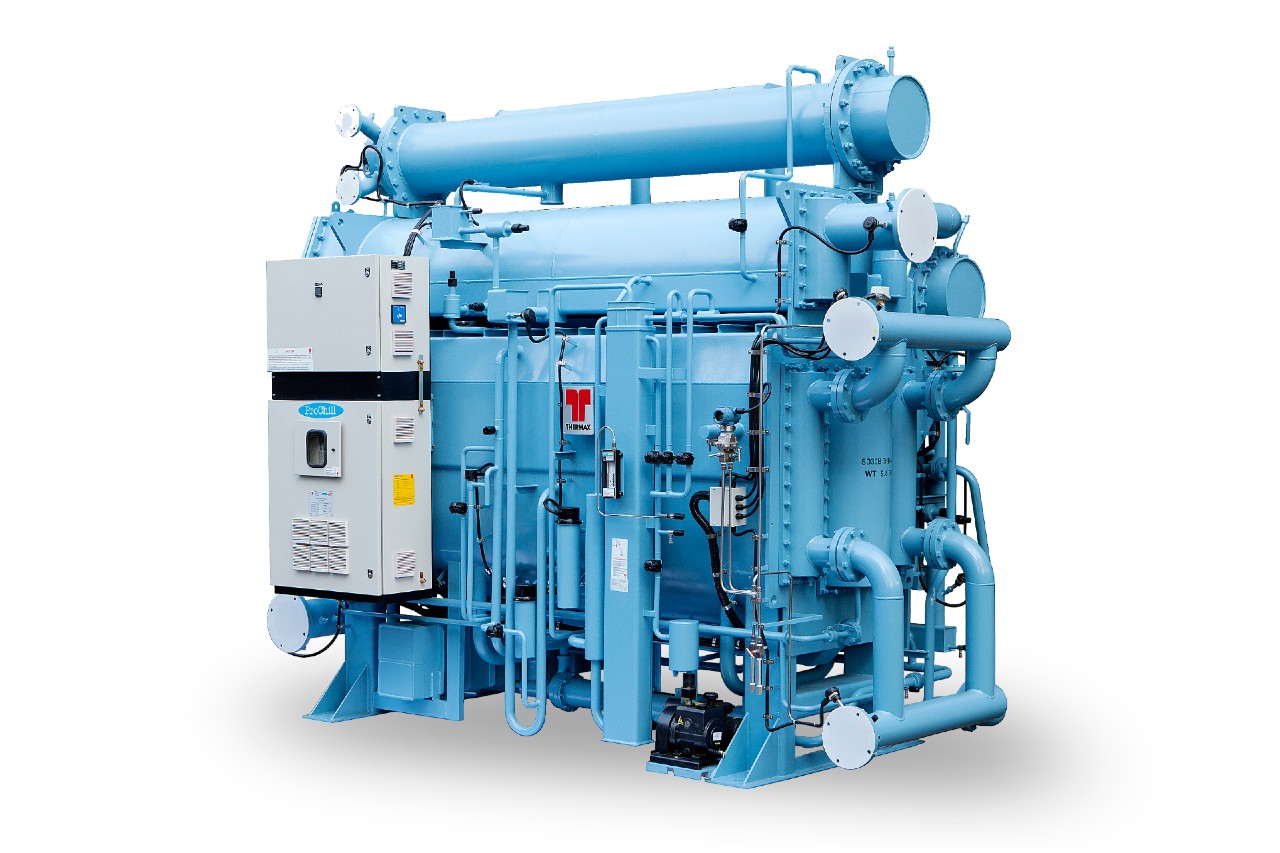 Thermax's high-efficiency chiller-heater is a lithium bromide-based vapour absorption machine producing chilled and hot water for either cooling or heating as well as both simultaneously. The chiller-heater provides maximum heating capacity in simultaneous cooling and heating mode 75-80% of the cooling load. That is, for every 100 kW of cooling, up to 75 kW of heating can be generated.
Click here to read and download the chiller-heater brochure.