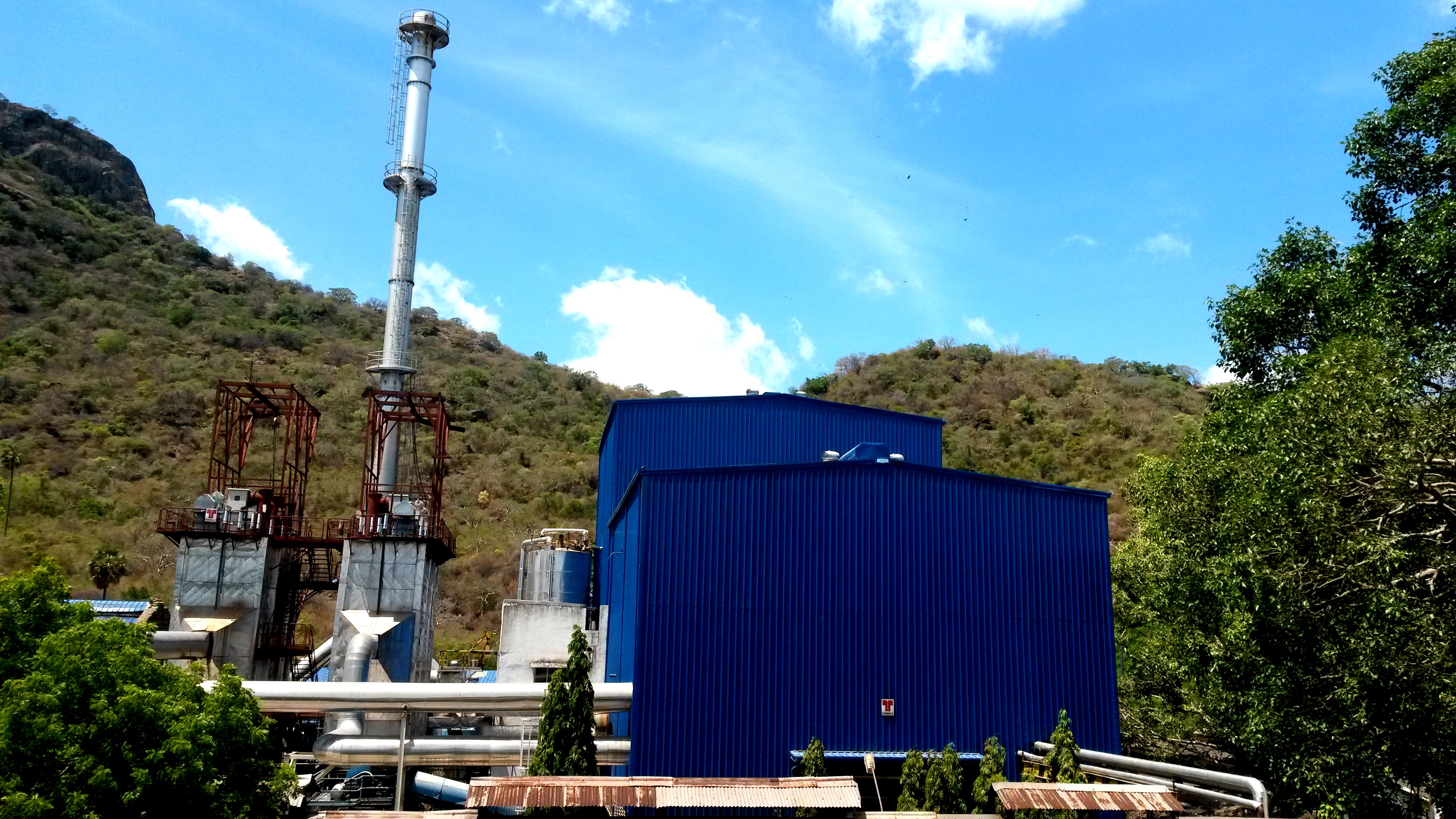 Green Steam Supply for a Textile Industry
The customer is one of the Indian manufacturing units of a multinational company, which is the world's leading industrial thread manufacturer. The company is also a major player in America's textiles crafts market and is headquartered in the UK.
Energy is one of the main cost factors in the textile industry. In an increasingly competitive global environment, industrialists seek to reduce production costs without affecting their production.
Thermax Onsite Energy Solutions Limited (TOESL), a subsidiary of Thermax Limited, provides outsourced utility delivery services based on the Build-Own-Operate (BOO) business model, enabling customers to optimise costs, reduce the CO2 footprint and remain focused on their core business.
In 2012, TOESL approached the client's management with a steam supply proposition based on biomass as a fuel. On conducting a feasibility study of the plant, the team discovered that annual consumption of furnace oil by the plant was around 24,000 tons, which contributed greatly to the overall energy cost. Skyrocketing fuel prices affected the operating cost, and furnace oil, being a fossil fuel, resulted in high carbon emissions.
In a move to generate cost savings and align itself with its principles of sustainability, safety, performance and technology, the customer chose TOESL offering of a biomass-fired boiler and entered into a long term BOO based steam supply contract.
PROJECT OVERVIEW
The customer uses steam for indirect heating in the processes of dyeing and finishing and also uses it directly in the bleaching process. Previously, the plant was operating four furnace oil fired boilers, having cumulative capacity of 36 tons per hour to supply steam for their processes.
TOESL VALUE PROPOSITION
BIOMASS FUEL MAPPING
Fuel survey was undertaken for the particular site location to identify the availability of biomass fuels within a 300 km radius of the site, in the provinces of Tamil Nadu and Kerala.
Fuels identified: Waste wood chips (primary fuel), paddy husk, cashew nut shells, palm kernel shells
Vendor development to establish fuel supply chain network from source to site
Evaluation of biomass price and available quantity over the course of the year
PROJECT ASSESSMENT AND OUTLINE
Analysis of load patterns of the process plant
Analysis of steam consumption by the processes –minimum, average and peak
Established the minimum steam off-take
Evaluated space available on-site
TECHNOLOGY SELECTION AND ENGINEERING
Leveraged state-of-the-art, multi-fuel technology by Thermax and provided optimised, highly efficient and sustainable offerings to the customer
Detailed engineering was undertaken to deliver customised high-end solutions
INSTALLATION AND COMMISSIONING
Installed and commissioned the biomass-fired boiler along with boiler accessories, fuel and ash handling systems and air pollution control equipment.
OPERATION AND MAINTENANCE
Comprehensive O&M along with fuel, ash, chemicals, consumables and spares management provided by TOESL
Deployed experienced and trained manpower
Routine regulatory compliance
Maximise uptime and operating efficiency
Online and remote performance monitoring
TECHNICAL SPECIFICATIONS
Biomass fired boiler having reciprocating grate (Lambion, GmbH Technology)
Boiler type: Horizontal multi-tubular shell type smoke tube with water wall furnace boiler
Boiler model: CPRG150 (2 numbers)
Boiler capacity: 15 (x2) TPH
Boiler design pressure: 14 kg/cm2 (g)
Boiler Fuel: Waste wood chips
TOESL STEAM SUPPLY AGREEMENT
Civil foundations and structure for the utility plant provided by customer
Complete capital expenditure of the equipment undertaken by TOESL
Agreement period of ten years
Interest free security deposit paid by customer at the time of signing the agreement, which shall be refunded at the end of the agreement period
Fuel is charged on a pass-through basis
Utility is charged as per off take
Utility costing is done based on minimum off take decided between customer and TOESL
Reduced utility price on consumption exceeding minimum off take
Guaranteed delivery of uptime
BENEFITS TO CUSTOMER
Cost reduction due to effective utility price
Significant carbon savings
Guaranteed boiler uptime and efficiency throughout the product lifecycle
No investment in utility plant and machinery by customer
Significant reduction in suspended particulate matter in emissions
Dedicated biomass fuel supply chain ensuring consistent quality at the right price
On account of operating the biomass-fired boilers, the customer has contributed to CO2 reduction of over 21,000 tons annually.
CONTACT
Thermax Onsite Energy Solutions Limited, India
+91-98233-55547 | enquiry@thermaxglobal.com | www.thermaxglobal.com