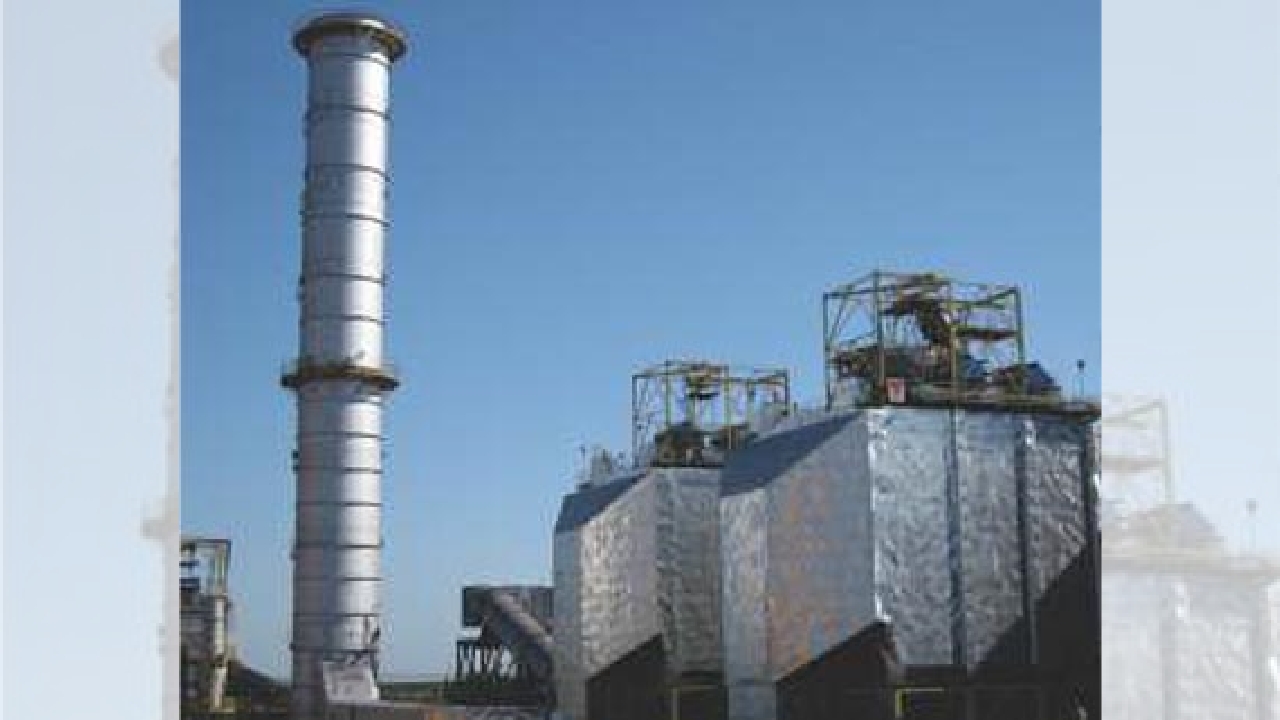 Iron Ore Pellatisation Application in Steel Industry – Grate Kiln Process
THE CUSTOMER PROFILE
Vale S.A. is a Brazilian multinational diversified metals and mining corporation. In addition to being the second-largest mining company in the world, Vale is also the largest producer of iron ore pellets. Vale S.A opened a 9 MTPA (2 x 4.5) Iron ore pellatisation plant in Sohar, Sultanate of Oman., on March 3rd, 2011. High
grade iron ore for the plant is imported from Brazil & finished product is sold to Steel plants globally as a raw
material feed for Blast furnace or Electric arc furnace.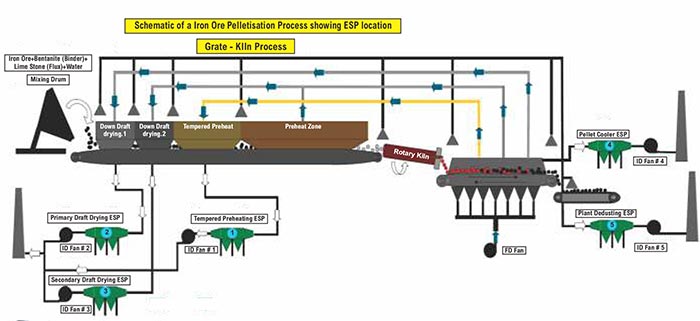 THE PELLETIZATION PROCESS
Pellatisation process turns fine –grained iron ore into hardened balls of approx. 8 to 16 mm diameter, which are used as feed in Blast Furnace, Electric arc furnace or DRI plant. Fine grained high quality Iron ore is mixed uniformly with Lime stone, Coke Breeze along with Bentonite & moistened with water & taken to a balling drum were in centrifugal force reduce the moistened raw material to 'Green Pellets' of required size as specified by customer. The Green pellet thus obtained is taken to an indurating furnace having heat resistant perforated cast iron traveling grate bars arranged on two rotating drum to make an end less belt.
Green Pellet is evenly placed at the feed end & burners are arranged opposite each other on longitudinal sides of the preheating & firing zone. As the belt progress a series of heavy duty fan draw air through the pellet bed & coke breeze in the Green pellet catches fire. The speed of the belt is arranged in such way that the pellets harden uniformly & emerge as red hot pellet at discharge end.
The dust laden gases are treated in Pollution control equipment before letting out through stack. Unlike in 'Straight Grate' process a 'Grate Kiln' process employ only one burner situated at the discharge end of the Rotary Kiln. Forced 'Annular coolers' are located at discharge end to uniformly cool pellet by an updraft of ambient air before transporting to storage silo.
THE CHALLENGE
Grate Kiln process is unique process designed to evenly indurate pellets to increase its mechanical properties. This process employ a conventional 'Straight Grate' followed by a 'Rotary Kiln' designed to churn the pellets & thus increase even heating as well to avoid fragmentation in transportation. As against a conventional burner the hot gases from the Rotary kiln are reused to preheat the green pellets so that the moisture in the Green pellet is gradually released & avoid steam formation inside pellet which would otherwise rupture the pellets.
Technology for the Project was offered by KOBELCO, Japan. who has recommended Grate Kiln Technology of Metso Minerals. 'Grate Kiln' process was then a 'first- of- a-kind' application for Thermax, despite having supplied numerous Air pollution control equipment on 'Straight Grate' Pellet plant. The challenge in this case was the high dust load generated due to churning of pellet inside the Kiln as well space constrain in Location of
ESP's.
THE THERMAX ENVIRO SOLUTION
Process engineers at Thermax carried out extensive study & based on performance data of 'straight grate'
Pellatisation Process derived optimum design of ESP for 'Grate Kiln' Process & accommodated in the given
floor space without compromising on technical parameters .
The performance Guarantee test was done after commissioning of ESP & all ten units of ESP shown an emission of less than 50mg/Nm3