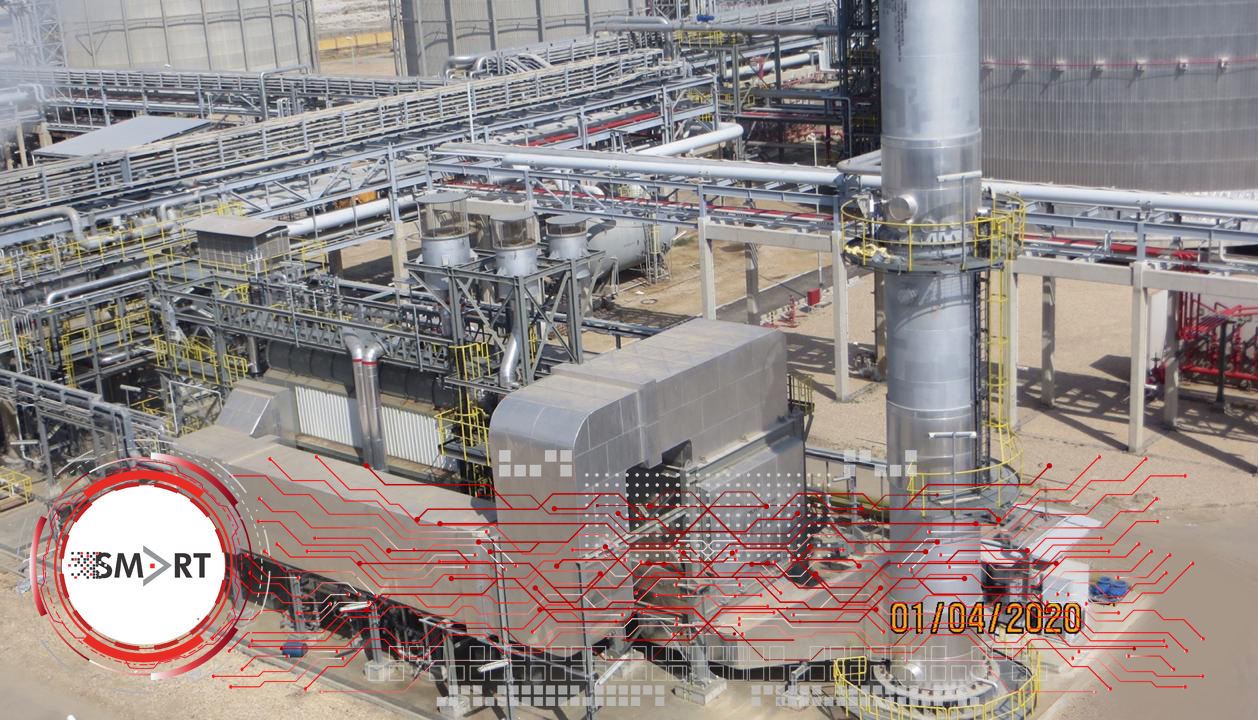 Online commissioning of a boiler in Egypt
The Covid-19 pandemic has taught us how to embrace technology and continuously find creative ways to maintain business continuity.  Digital technology has been the buzz word for a long time in the business; even then, we had to improvise it in the face of the pandemic and adapt to changing dynamics. The scenario has propelled organisations to unlearn and learn ways that can redefine their processes, digitalise most of their functions and acquaint themselves with new ways of working to stay relevant in the ecosystem.
Thermax is progressively using smart technologies, robust IT infrastructure and gadgets to enhance customer experience innovatively. It is augmenting its digital capabilities and adapting to the new business culture to not only improve efficiency, cost and time for customers but for employees as well.
Recently, Thermax's TBWES (Thermax Babcock and Wilcox Energy Solutions) team commissioned a large auxiliary boiler online for a customer located in Egypt with the team working remotely from India.
Project Highlights:
Commissioned auxiliary boiler capacity of 1 x 50 TPH natural gas, acetone and water gas fired boiler
The commissioning of the project was done within the stipulated time
The team was available 24×7 to handle customer queries through Microsoft Teams and solved their problems on time
Customer is satisfied with remote commissioning as the team could meet contractual obligations
Challenges: The commissioning group often face challenges for providing support to customers due to tight schedule, lesser manpower and sometimes visa issues (in case of customers based out of India).
In the last few months, COVID -19 outbreak has brought all activities to an abrupt halt at most of the sites. With strict travel restrictions in place, it was impossible to monitor the commissioning work at customer locations physically. As an alternative to onsite support, TBWES team explored the possibility of online commissioning through various platforms, including TeamViewer, Microsoft Teams, Grafana Portal, among others.
Approach: Online operations and commissioning was conceptualised and implemented successfully in the current situation at the customer site, keeping all safety factors pertaining to people and machinery intact to avoid any kind of accident.
Details such as commissioning process, SOPs, O&M manuals and job specific protocols along with checklists were provided to the customer before commissioning. Additionally, live view of DCS (Data Collection System) for monitoring, observations and recommendations were carried out online as well.
So far in the project, the team has completed the refractory dry out, Alkali boil out and steam blowing procedures at the site.
Benefits:
Through remote commissioning, the customer is simultaneously getting trained on Thermax's products. This will help to reduce frequent travel to sites for any breakdowns and troubleshooting.
Increased productivity with multiple site support from head office
Online commissioning resulted in substantial cost savings
Unnecessary site visits of commissioning engineers, which happened otherwise in cases of incomplete erection or non-availability of clients' inputs, are now completely eliminated.

Customer Support