THERMAX HELPS BUDHANI BROS WAFERWALA TO SAVE FUEL COST BY 20%
Introduction
Budhani bros waferwala trusts thermax for their potato chips frying process for the last two decades sharing a
journey of quality, reliability , and sustainability.
The famous food major is associated with Thermax since 2003 from the time they introduced a fully automatic system for chips frying and purchased 1st Thermic fluid heater of 10 lac Kcal/hr. The association since then has resulted in a trusted bond that made Thermax an obvious choice when they were expanding in 2016 and purchased second Thermopac of 25 lac Kcal/hr.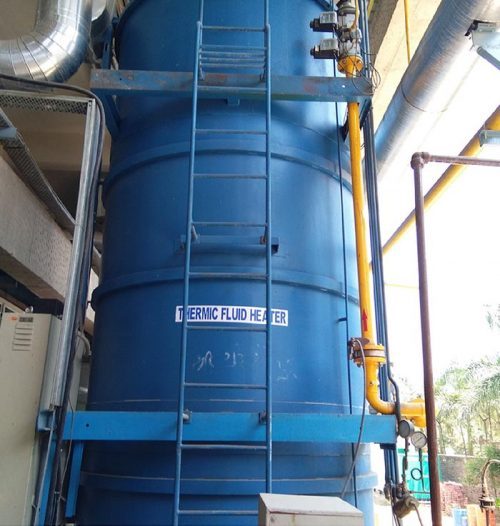 THERMAX'S THERMIC FLUID HEATER–THERMOPAC-OFFERS
Fuel flexibility
Minimal maintenance
Best in class efficiency
IN CONVERSATION WITH MR. ARVIND BUDHANI
OWNER BUDHANI BROS
He refers to their mission of "ensuring optimum utilization of resources by integrating latest technology to provide the best quality and appropriately priced snacks to everyone, everywhere " explaining Thermax's thermopac have been an integral part of the growth of small household business venturing into a business empire.
THERMAX'S THERMIC FLUID HEATER OFFERS ENERGY SAVING UP TO 20%
The well-known quality of these chips comes from the sustained crispiness, size,and color. Thermax's Thermopac helps maintain these crucial parameters with an uninterrupted hot oil supply and consistent temperature of the oil with precision up to +/-1 degree C at the fryer. The process is continuous and any small deviation in the temperature can ruin a complete batch of final product.
Customer proudly mentions that they have no standby unit thanks to the efficient and reliable thermopac and real-time services maintained over a period of time by Thermax Ltd.
Thermax Limited continues to be a trusted business partner for Budhani bros.