A Dubai experience with RDA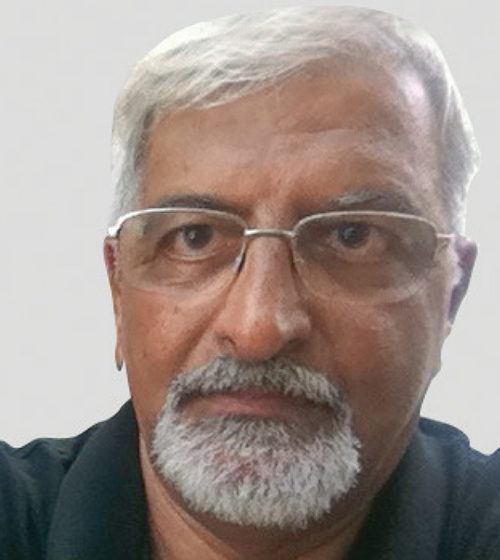 They often say that a picture is worth more than a thousand words. The one that I am about to share with you brings many events to the fore.
It was the winter of December 1994, if my memory serves me right. The Middle Eastern market had started picking up after sustained efforts of over a year of establishment. Out of the blue, I received a message from Nitin Warty, the International boss at the Head Office – "RDA will visit the Dubai office around Christmas". I realised later that the workaholic that Mr. Aga (fondly known in the office by his initials – RDA) was known to be, was probably visiting the UK to meet up with his newborn grandson, baby Zahaan (Meher's son) and did not wish to spend idle time in the UK or India, around the New Year, when there is little business activity in most parts of the world. The only probable activity would happen in the Middle East!!
This sent all of us into a tizzy. The few moments that I had spent with him on clearance to set up the North East office at Dibrughar and the UAE office, was taxing enough. Three days with RDA was a tough call.
Honestly, I got all the help that I possibly could to create a watertight program. Our small team comprised of Mr. Raut and Muthu, as well as our closely networked ex -Thermax group. Mr. Sunil John, ex-Corporate Communications, deserves a special mention here for being well connected with the press for RDAs visit to be covered by the Gulf News and Khaleej Times. Unny, who was the GM with Terrazo, Sharjah at that time, was a key guide and advisor. Of course, we cannot forget our dear Parvin who prepared a sumptuous dinner for the entire Thermax fraternity. Apart from various customer visits, we had an exciting 'Key Customer Contact' power lunch at the Hyatt, since Mr. Aga always wanted to get the feel of the market first hand. After two decades, I still look back with pride at Arab, Pakistani and Indian entrepreneurs animatedly discussing business and quality of customer response in unison.
There are a couple of memorable snippets that I would like to share with our readers.
As we were moving around the UAE, I kept receiving repeated phone calls from an irate customer of Indian origin. We had supplied a surface quoting line for job work. The installation was having multiple teething problems. I kept assuring our customer, Mr. George that the matter was being dealt with and we were on top of the situation. My intention was to shield Mr. Aga from the client. However, as expected, he caught on to the situation and my plight and insisted that he wished to visit the customer's site. So, Mr. Aga and I drove through the narrow lanes of a rundown industrial estate in Sharjah. He took down every detail of the issues faced by the customer on his 'red pad' and promised a suitable response. That evening he flew back to Mumbai. Phew!!… However, as expected, it wasn't the last we had heard from RDA about the customer's issues.
I had just reached the office the next day at 9 am and heard the phone ringing. RDA was on the line (It was 10:30 IST). Without any preamble, he asked me to repeat all the issues that Mr. George was facing and I rattled out every detail. He clarified that the entire team were listening in on the call and that matters would be sorted out. And, indeed they were. Much later I realised that he probably went straight to the office from Mumbai airport, met up with the team and only got back home after the engagement and feedback were done with. What an exemplary commitment to customer support!
Sadly, as we all know, all good things must pass and the circle of life takes over. I faced a double whammy in February / March. Within months of the exciting times in the UAE, I lost my father and we all lost Mr. Aga within a gap of a week or so. It struck me that the last time RDA landed back on the shores of India was after the UK /Dubai trip. At one end, I faced a huge loss but at the other end was gratitude in my mind for being blessed to have this exposure. Years later, Pheroz Pudumjee summed it up aptly during one of our many exchanges at the erstwhile Thermax International "My only regret is that I could not spend a few more years working under Rohinton." Well, the show goes on and the circle of life continues.
– Feroze Bacha
Ex-Thermaxian