Adaptability – Journey into the unknowns!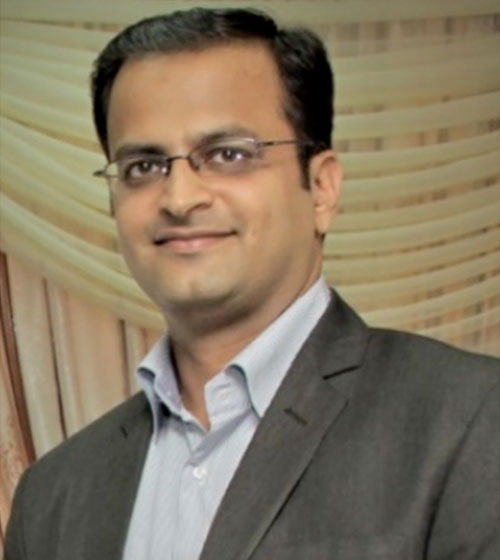 I started my career in Millennium year of 2000. While Y2K was an exciting buzz that time, I chose a path to be associated with core engineering sector. After going through well-planned initial induction and getting to know the company, I was attached to Absorption cooling Division (it was called ACD that time) at Mumbai Office. I did evaluate few options of being in various functions but given my outward inclination of interacting with people, fondness for travel and also eagerness to have impactful conversation & communication, I chose to be in front end sales. While this was a well assisted process, the fact that I got into the function where I could apply my skillsets, young mind and enthusiasm, I got thoroughly involved and immersed into the responsibility. This change from being a student to getting into professional world happened when I was surrounded by right set of people, mentors and also colleagues who contributed to helping me through this change.
After successful stint of six years in ACD, I felt the need to get an exposure to work in a multinational company and in a different sector. This was at one of the leading global conglomerates for their marine and aviation lubrication business for Indian Subcontinent. From outside, it looks to be a completely different sector but the concept of value selling, differentiation, relationship management, product positioning- all remained the same. This change gave me an exposure to work in multicultural teams, engaging with different nationalities, understanding of how health and safety gets focused in multinational companies and dynamics of marine & aviation industry. This was the time when I worked very closely with many people & customers outside of India and this gave me an exposure of handling overseas business.
I was then offered an opportunity to lead our front-end efforts of Power EPC business for Middle East and Africa. That's where I started my second innings in Thermax & this required me to shift from Mumbai to Pune. This change was driven by a desire to know and handle EPC business which is very different from product business. It was an exciting journey in early part of this decade when we started covering substantial ground in Middle east and Africa. With our rigor and focus on Africa through an initiative known as 'Project Zebra', we mapped potential, possibilities and challenges for Projects businesses and got a breakthrough for EPC power plant way back in 2011-12. This opened up a sizeable potential for this offering in African continent. While our actions were at peak and we were on the cusp of clinching many more opportunities, I was guided for making a career move to be part of a corporate initiative, then known as 'Project Genesis'. This was followed by strategy formulation and envisioning, go to market, identifying interventions from the businesses, organization building for select geographies. While we were in the middle of this journey and after completing deployment in Indonesia, I was then asked to head business for Thailand and neighboring countries under Thailand hub for all the product offerings of our company and to be based out of Bangkok.
Being there in different country and working along with local teams & customers gave a very different exposure. Cultural differentiation and how it creates differences in business decisions was one of the biggest takeaways during this stint. This was like a start-up and I got involved in everything related to business and compliances. Getting the team together, identifying & evaluating different ways of doing business, building those partnerships & business collaborations in the market, creating initial success stories to ensure the business model gets wider acceptance in the market were some of key steps which we ensured as a team. My ability to unlearn was really tested here and the fact that we were not in our home country, forced us to sharpen our unlearning curve apart from faster adaptability. After setting up a strong foundation in three years, I decided to come back and handle Global Sales, Marketing, Proposals and Product management for Cooling Division and now shifted to Standard Plant Group of Water and Wastewater division to spearhead overall business efforts.
When I reflect on this journey and these varied experiences in product and project business along with working in different geographies, I feel that these career moves helped me to understand different businesses in greater depth, ensured faster alignment to business requirement through quick learning, take ownership, bring in more seasonality and maturity to deliver in different circumstances. It also helped me to create many diverse and long-lasting customer relationships which often cut across various businesses. While I know that there is a perspective that continuity gives us roots but change gives us branches, letting us stretch, explore our individual potential, and adds immense value to the organization.
Changes are definitely not easy. Those who expect moments of change to be comfortable have perhaps not learned their history. All the major changes in my career have been assisted and guided changes. At no point of time, there was a compulsion to change however at all the times, I was told pros and cons of the change. My sincere thanks and gratitude to the organization & to all my seniors and mentors who guided me throughout this journey and for also having confidence in me in handling these different roles. It is this true mentorship and 'let go approach' of management & respective line managers which forms the foundation of our talent mobility policy. While seniors & mentors have played a major role in guiding me through these career moves, the real credit go to the teams, with whom I have worked in various roles, in making these moves count and making them meaningful. One cannot say whether things will get better if we change, but we should change if we aspire to get better. We can build an adaptable organization only with adaptable people. The art lies in constant readjustment to our surroundings and align our experiences & objectives to build synergy and harmony.
– Mandar Erande
SPG PU – Head, WWS