Discovery of mankind and resilience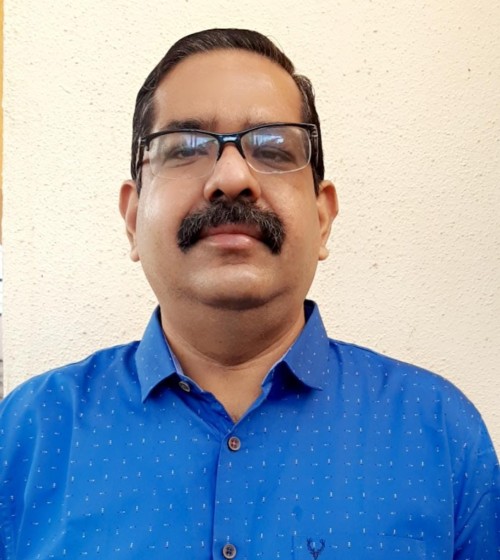 It was May 2021 – the second wave of COVID was at its peak in Maharashtra and so in the city of Pune. I, like everyone else, would read the newspaper, watch news that informed about the shortage of beds in hospitals, insufficient oxygen cylinders, Remdesivir injections, etc., and would often ponder about the plight of these people struggling to support their near and dear ones. But as life would have it, I suddenly found myself in a similar situation!
I believe in God, and COVID showed how helpless we are against nature. How we got the deadly virus remains a mystery to all of us. We hardly stepped out of the house, and it was only me and my wife, Smita, who were going out. My mother had a mild fever when I took her for the routine checkup, and the doctors suggested doing an RT-PCR test for COVID, which turned out to be positive. It was when her oxygen level started falling that I took her to the Government COVID centre at Shivajinagar, as there were no beds available in the hospital where we first visited. My mother's oxygen level was around 60, so they immediately admitted her. Thereafter, other members of my family also started showing symptoms of COVID. So, I got all of them tested, and everyone was reported positive. The infection in the case of my father and wife was very mild, and home quarantine was advised.
I and my elder daughter, Divya, had high levels of COVID infection and were advised urgent hospitalisation by our family doctor. But finding a bed then was a big challenge. Fortunately, my colleague Sachin Ghadge (Logistics & Shipping Officer, O&M) knew a small hospital and was kind enough to arrange a bed for us. He drove us to the hospital, and we got admitted on 1st May 2021. I and Divya were both admitted to the same ICU ward and in the same room. We spent 8-10 days there, and we knew that we were to be given Remdesvir due to the high level of infection. All my seniors, including Prashant Nagraj (Head- Operations, O&M), Kirtiraj Jilkar (Vice President – Power O&M), and other colleagues, tried hard to arrange a Remdesvir injection for us. This was at a time when there was an acute shortage of the injection across the country. The first dose of Remdesvir was arranged by Chairperson Meher Pudumjee, while the other doses were arranged by my colleagues.
Adversities, indeed, help reveal our hidden potential. Throughout this course of time, my wife was a planner in action – she took care of managing all consultations with doctors, coordinating with lab technicians while learning to handle online appointments and transactions, as was the norm of the day. She has played a very dynamic role and was one of the key reasons for my recovery. She came out of the disease stronger than me.
It was very taxing emotionally to not be able to see or meet my family members – I could not see my mother through her stay at the hospital. We didn't know what was happening, and it was traumatic for all of us. The hospital was kind enough to provide daily updates of my mother's health to my father. We couldn't ask anyone to help us carry food to my mother, lest that person gets infected. Yet, in such a situation, some of our family friends and the hospital security guards helped us to deliver the essentials, for which I am very grateful. This has made us realise that God was supreme and there were things that even money couldn't buy.
My elder daughter lay in pain beside me, but all I could do was offer words of encouragement that everything would be all right. I felt helpless and scared of our situation. She couldn't give her online exams and for the first time in her life, had a backlog. Each one of us had gone through a lot of suffering. However, my father was very strong – even at 85 years, he did regular yoga and morning walks and defeated the virus in four days, while I, being 49 years old, suffered from a severe COVID.
After about 10 days, our infection levels went down, and we were discharged home. Unfortunately, my mother's health deteriorated even after receiving Remdesvir and couldn't make it back home. I couldn't even see her for the last time. The day we went home was the same day she breathed her last! Suddenly, a member of my family – with whom I had spent my life was gone. It left a deep emotional scar on me. After her demise, my colleagues at Thermax also helped with the funeral as the body was not handed over in COVID-related deaths.
Thermax did everything as a family for me. I feel very much obligated for the support extended in such tough times. Sunil Bhosale, Senior Executive, Healthcare and Dr. Suhas Kanetkar, Company Medical Officer (CMO) at Thermax, continually monitored my progress by being in touch with the doctor at the hospital. I would like to mention and thank Rajendra Namdeo, another colleague at Thermax, who had been immensely helpful during that time – he used to visit my house every day in the morning to collect my food and deliver it to the hospital, which was a good 20 km ride! He was like a younger brother who helped me tremendously during this period. Nutan Kallur (Group HR Head – Power) was in constant touch with my wife, who was also in home quarantine. My team members – Anurag Chincholkar (Head-Sales, O&M), Anand Singh (Team Leads / Technical Lead-Vendor Management, O&M), Vasudeva Kavuri (Lead Engineer-Electrical, O&M) supported me greatly.
From the nurses at the hospital to the ambulance drivers, everyone supported by motivating us regularly to defeat the disease. I salute the COVID warriors because of whom I could safely recover from COVID.
COVID is a game of patience and tolerance- the treatments work slowly. There are some side effects of Remdesvir, but I am doing yoga and pranayamas to recover my health as much as I can. With a proper diet, sleep and exercise, I believe one can recover from the after-effects of COVID.
Taking utmost safety measures and our vaccine doses are equally important in our fight against this unknown pathogen. No one knows when the virus will knock at someone's door!
– Rajeev Shrivastava
Head-Procurement, Operations and Maintenance