Explore the path not travelled!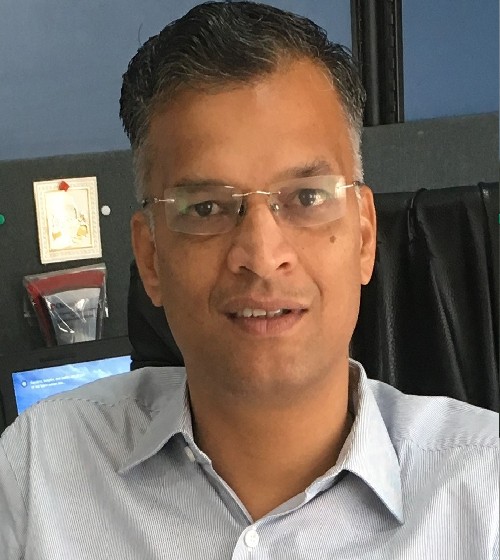 My simple approach to talent mobility has been to "Make yourself redundant in the existing role so as to explore different opportunities available in the organisation". Organisations benefit the most from talent if they are flexible and have a fearless attitude to accept role changes, perform, and excel in new business areas.
I started my career in detail engineering (Oil & Gas) of the Heating division (erstwhile Process Heat division (PHD)) and was blessed to work on interesting projects right from the first day of my career in Thermax. We won the first-of-a-kind order for a 22 TPH twin furnace oil fired Shellmax boiler from a very reputed client, Hitachi Zosen Japan. Soon after, my manager, who was the brain behind these boilers, left the organisation and I was made the Lead Engineer of this project. This turned out to be a blessing in disguise and a crucial responsibility for a young engineer. During detailing, I answered more than 150 fax messages on technical queries and in the process, learnt the importance of on-job learning, which included discussions with experienced colleagues before making the replies. We completed the commissioning of the project successfully and my learning curve went on an exponential trajectory. This experience was appreciated by the senior management of Thermax. I was nominated to work with Saacke UK for a week in England to redesign and optimise the Shellmax boiler (packaged oil & gas fired boilers) sizes supplied to South East Asia. This exciting assignment in the early stage of my career gave me a different outlook to challenge the current status quo, learn from competition, look at one design in multiple ways, and strengthened my techno commercial abilities.
My experience in Heating engineering offered me many exciting opportunities to hone my techno commercial capabilities and this helped me move and take up the role of Proposals Engineer. Working on proposals gave me an exposure to collaborate and interact with experienced marketing and sales teams. I remember an incident when there was an order finalisation meeting with an esteemed client in Dubai and our International Sales Head was to travel to Dubai for the same. He decided to pass on this opportunity to travel for this very important meeting to me and informed our Middle East Head about the same. The confidence and respect shown in my abilities by these inspiring leaders taught me how to respect, empower and motivate young engineers. I implemented these important learnings as I trained and eventually handed over my proposal job to a young engineer from the marketing department, post my transfer to the UK office!
I was transferred to UK for anchoring Heating's entry in the European market. In this role, I had the opportunity to work with the senior respected British managers who were experienced across the boiler industry of England. While I worked with them, I learnt the British way of thinking and approach towards the markets by standardisation, reliability of product and components, aesthetics, automation, keeping things simple with first-time right approach and last but not the least, the importance of a right go to market strategy.
After returning home to India after more than three years, my learning curve in the Heating division started tapering down, and I moved out for a short stint outside Thermax. I quickly realised that I had picked the wrong job. Without any egos or negotiations on either side, I returned to Thermax and pursued an opportunity with the Power division. I was leading the Oil & Gas EPC sales function and worked extensively with gas turbine OEMs. My PhD engineering foundation helped me to configure cogen plants and combined cycle plants independently. This knowledge was instrumental in earning respect from reputed oil and gas clients across the country.
In EPC Sales, I had an opportunity to win an order for a Rs. 300 crore project of bottoming cycle power plant for a public sector company in north-east. Then came the day when I transitioned from Sales to becoming an EPC Head for this project. I took over the project when there were serious civil design (piles) issues, and we had lost 11 of the 25 monthscontractual schedule. Every minute of this execution experience was challenging yet exciting, pleasant and action packed. I learnt the basics of civil design, site management, operational challenges of contracting clauses, the importance of planning, risk mitigation, subcontractor management, labour laws, contractor billings, Account Receivables management, and so on. In short, this project gave me an experience of executing a project from concept to commissioning and made me a complete engineering professional. Even today, this important and enriching operations experience helps me in making critical business decisions as an SBU Head.
After a six year stint in Power, I was moved to lead the western region in the capacity of Corporate Regional Manager (CRM). I implemented a simple practice to meet one customer a day, even if there were no order transactions and finalisations. The discussions and information sharing that happened in those meetings were important for our next opportunities with them. I met clients irrespective of the size of their business with us, sometimes to say a big "thanks" for their trust in the Thermax brand. I always have been a true believer in the philosophy of operating as 'One Thermax' while approaching the clients which was truly appreciated by the clients and my regional colleagues. Even today, I practice the same while working in business. I truly believed regions are not just meant to be "near" to the customer but to "be" with the customer. I loved the fact that in the CRM role, I got to learn how to bring in business alignment for the ever-changing markets, lead a matrix organisation, operations and success factors of channel management and importance of branding through services.
Then came the most exciting moment in my career, and I took over as the SBU Head for Power SPP business and even today, I pinch myself to believe that it is true. To sum it up, I have never worked for any positions or roles. My competition is always my yesterday, and I try to better my performance with each coming day. I have been blessed to work with many inspiring leaders in Thermax throughout my career who gave me new opportunities and responsibilities and have constantly motivated me to perform and excel in every new role. I am genuinely engaged and passionate about my work at Thermax which is a respected brand acknowledged across the globe.
I have enjoyed working in different roles and functions across BUs and geographies which shaped my career in the right direction. I urge each Thermaxian to traverse your own path and grab the opportunity to work in a new function/ SBU across the organisation. Every role change should be viewed as an opportunity to unlock your potential and to shape your career.
– Deodatta Deshpande
SBU Head – SPP in Power division.