From Recruiter to Researcher: A Personal Journey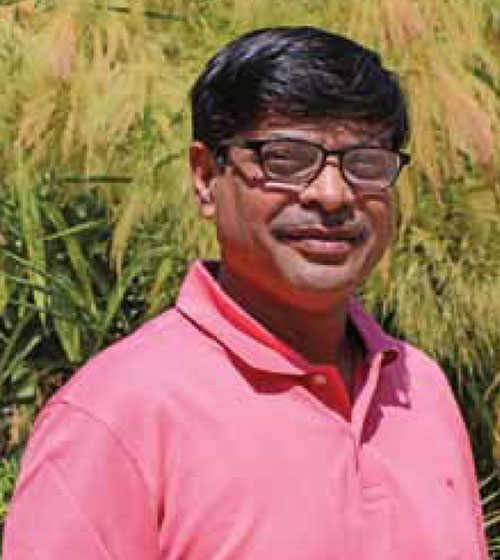 31 st January, 2017 will always remain a special day for me. It was on that day I was awarded my Ph. D. for research in the field of Management – Human Resources.
It has been a long journey for me since I enrolled for research at the University of Pune. What led me in this direction? It always interested me to take up a subject, dig deeper, understand various dimensions and look for answers. It was in December '11, I mustered courage and appeared for the first of the three-staged entrance examination at the University. As the exams progressed, candidates kept getting eliminated. At the final round of personal interviews, there were more than 50 eligible applicants for one vacant seat. I recall feeling completely out-of-place. But I was ready to justify why I chose to undertake research and I had my list of possible topics that would be useful for academia and industry.
The selection panel was anxious to know if I would be able to devote sufficient time to the research, or just block another deserving candidate. I managed to assure them and thankfully, I was selected.
For my research, I chose the topic, How do we enhance employability of engineering students, both graduates and diploma holders? As an HR professional, I had seen students struggle to qualify for an engineering course, only to be labelled 'unemployable' after a 30-minute campus interview at the end of their course. For the students, it is agonising, and many a times, brutal.
Let me share how employability plays a key role. At our campus selection process, students with consistent academic track records who score well on our technical and aptitude tests reach the final interview. But some of them are unable to relate concepts with practical application. At a reputed institute, civil engineering students were unable to estimate simple dimensions – like that of the room where the interview happened. Though the students had knowledge, they lacked the confidence or the skills to apply what they had learnt.
Then, there is the lack of commitment. Students often asked interviewers if the job was office-based. If a civil engineer is not eager to work at site, or a mechanical engineer is hesitant to grease her hands on the shop floor, it is a serious employability challenge.
My research focused on talent at entry level; hence my interest was in ensuring that 'key skills', career advice and an understanding about the world of work are embedded in the engineering curriculum.
I went through the whole gamut of research methodology – review of literature, course work, design of research framework, pilot study, field survey and statistical data analysis, before I wrote the thesis. Let me admit, I wasn't much of a reader but 4.5 years of research changed that.
Emotionally, there were times when I felt joy and satisfaction, alternating with depression and anxiety too. It was sometimes a journey of loneliness where I'd suddenly be plagued with doubts, "Will I able to complete?" But a resolute 'yes' would counter these fears and help me stay focused.
I met a different section of society – many students, academicians, a few bureaucrats, and senior HR leaders including our MD, Unny who shared his thoughts on the subject. For the survey, some of my best respondents were engineering students who hadn't found jobs yet.
Broadly, the findings of my research pointed to areas of improvement – for employers to engage with the academic world; for institutes to focus on students applying knowledge; students to be committed to the engineering profession; and Governing Councils designing curricula that helped
students with outcomes.
It had been a unique and enriching experience. It was gratifying to successfully test the Employability Model in my thesis, while offering tips to governing councils, employers, engineering institutes, and aspiring students.
I owe my Ph. D. doctorate to all respondents who honestly shared their views, to the professionals who offered valuable suggestions, to my research guide for his able support, to my family who encouraged me to follow my dream and to my gurus who showered their blessings.
– Devendra Bora
HR Power Division