I am a rally driver by passion!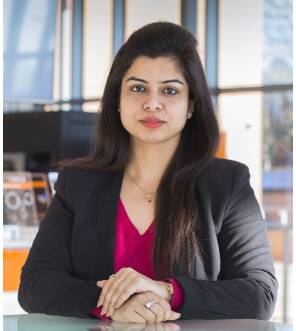 Every time I sit behind the wheel of my car for a rally, a story is waiting to be unfolded. Ever since I was a child, I have been extremely fond of cars and driving – a trait passed on to me from my father. As a driving enthusiast, car rallies have given me an opportunity to meet people from different walks of life. Some of them have amazed me with their wit and wisdom, some have left me spellbound with their talent, and some have inspired me, and yet some have made me ponder.
Until pre-pandemic times, I frequently took part in car rallies in India and abroad. But during the pandemic, I, along with my two equally enthusiastic friends, decided to explore a new journey. This time, instead of just hitting the road and heading for a destination, we visited several villages. What made it special was that we could meet the women in these villages, speak to them, learn about their diurnal challenges and health issues, and help them in whatever capacity we can.
Most of us who live in crowded urban cities may think of rural life as rather idyllic. Yet, daily life for millions of women in rural communities can be extremely tough. On our way towards Amboli ghat, we tried speaking to a few women, but they were very hesitant to talk to us. This went on for a long distance until we found a group of around 10 women standing on the road, waiting for a bus to go back home. We greeted them and tried striking a conversation with them, but had no luck. All of them were quiet and just smiling.
It was after persistent coaxing that one of the young women in the group, Shamla, a 23-year-old woman with five kids, spoke to us and gave us an insight into their arduous lives.
We spoke about various issues, but I was taken aback by their thought on education. "Ek hath kam ho jata hai, jab baccha school jata hai," said Shamla. Sending her kid to school meant losing one arm to work, and in turn, receiving less money for survival!
These women wished to send their children to school, but unfortunately, they didn't possess the resources or opportunities to do so.
Caught in the vicious circle of poverty and to keep the hearth burning, these women have decided not to send their children to school and have ignored their health and hygiene. As a small gesture, my friends and I distributed sanitary napkins among them and tried to impart knowledge about hygiene practices. This was an attempt to empower these women, and at the same time, it was liberating as they came out of their inhibitions to discuss the challenges that remain taboo, particularly in rural areas.
Later, when we all returned to the comfort of our homes, Shamla's words rang in my ears. Thereafter, all of us decided to act upon the situation. We got in touch with a non-governmental organisation that volunteered to support them by giving them avenues to work and earn enough to send their children to school. It wasn't easy to convince them to send their children to a school rather than a field.
However, helping women from some parts of rural India just once is not the solution to the problem of rural women. Their plight makes me wonder – how can we, the privileged urban women, ensure that we make a sustainable model so that every Shamla can send her children to school and buy basic hygiene products for herself? Personally, this experience was truly overwhelming, and I realised journeys are sometimes more satisfying and purposeful than our destinations.
– Samina Khalid
Corporate Communications