Kalsubai – A trek in the clouds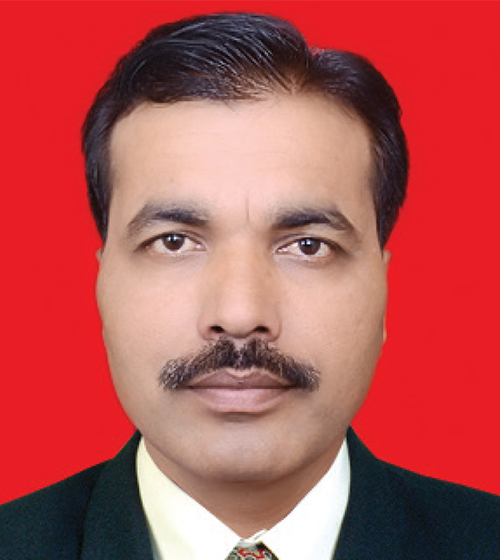 There's an old saying that 'health is worth its weight in gold'. This is clearly a belief that my colleagues from B&H Materials and I hold in good stead. Fitness has always been close to our hearts and over the last year, our team has taken concrete steps to stay fit. It's really all about challenging oneself and getting out of the comfort zone by performing activities that are likely to improve your overall fitness. This was the motivation that drove us to climb Maharashtra's highest peak – Kalsubai. At 5,400 feet above sea level, it is a considerable challenge to reach the top. 
We started preparing for the summit since February 2019 with weekly treks to the Sinhagadh fort in Pune along with two hours of cycling everyday. These regular fitness activities increased our endurance and stamina levels.
So it was that on 13th September our team – Ganpat Masal, Sagar Kumbhar, Amol Bendale and Mahesh Kulkarni from B&H Materials started out at eight in the morning. We were all quite excited to undertake the journey and the adrenaline started pumping through our veins as we drove through the chilly monsoon winds. Around 3 pm, we reached Bhandardara, 180 km from Pune. The drive to Bhandardara had been quite picturesque. The monsoons in Maharashtra bring out a riot of colors across the countryside. We saw lush green fields, blue ridge mountains and fields teeming with red and gold flowers. We stopped thrice to get views of the Wilson Dam, which was once a beautiful lake next to the woods, and now serves as a huge reservoir of rainwater. The dark rocky hills around the lake were covered in greenery and we could see the clouds floating on top. It almost seemed like images from a picture postcard. We wondered if the peak of Kalsubai was hidden somewhere up in those clouds and whether we would see it. Eventually, we reached the small village of Shendi, just 8 km away from the base of Kalsubai. Here, we had to stop for the night. 
We arose early the next day, ready to continue with our adventure. We traveled to the base village, called Bari, where we were joined by another three colleagues from our team. Abhijit Raskar, Ganesh Dhas and Santosh Mane had traveled separately and were waiting for us at Bari. So, we commenced our journey on foot. This is what we had been waiting for. The climb might have been easier at other times of the year, but we were in the middle of the monsoons. The path was steep, treacherous and slippery. Moreover, our vision was obstructed by the swirling clouds of mist, making the climb even more challenging. We passed a temple dedicated to Kalsubai Devi and prayed for our safety. Sometimes, we sank into the mud and the loose rocks made us slip back. As we climbed higher and higher, the clouds became even thicker. We had a feeling that we were out to accomplish something quite amazing and the hardship was really worth it. At certain points, there were iron ladders, but climbing them was unnerving as they overlooked the deep chasms right next to them. The higher we climbed our visibility became poorer due to the thick mist. But, amazingly, every time the mist cleared, we could see white, violet and pink blossoms all around us. It was like being in 'wonderland'. Finally, we embarked on the climb to the summit. The heavy winds beating on our faces made the climb even harder. It took us almost 2 ½ hours from this point, but we made it! We reached the top and stood on the peak of Kalsubai – the highest peak in Maharashtra!
We visited the temple of goddess, Kalsubai after whom the peak has been named. Enjoying the cold and heavy wind there, we felt like being on top of the world, literally! The climb down was even more dangerous, and after slithering and falling all over the place, we made it back just in time to have kanda bhaji, lemon juice and a refreshing shower underneath a natural waterfall. We had traversed a distance of 13 km on foot and it had taken us approximately five hours but left us with fond memories forever.
– Ganpat Masal
B&H Division