Life @ Thermax…!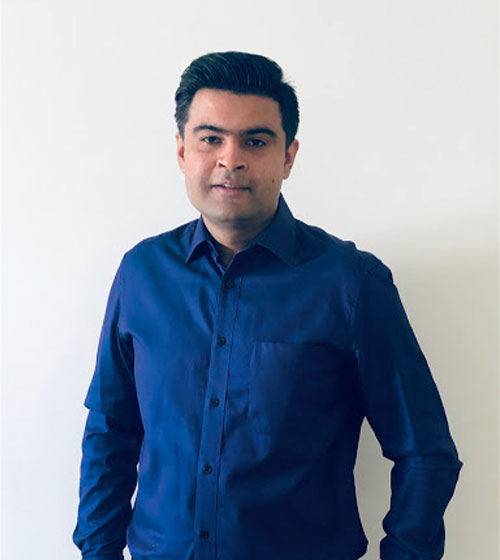 My journey with Thermax started a decade ago. I was fresh out of college and was striving to build my career in the R&D department for one of the leading engineering companies in India, Thermax. Yes, every engineer aspires to design fancy stuff after graduating from College. Back then neither did I know about the various facets of working in a Corporate nor did I realize my true potential as a professional working for this great organization.
After completing my induction as a trainee engineer, I joined Upstream Oil & Gas (UOG) division under Project Management function then. I was given the opportunity to work on a live project. There is a belief that On-the-Job training is the best learning you can get in any profession. During this initial stint, I had to collaborate across all the functions and was granted responsibility to be the single point of contact for the Customer. The Project was in a very precarious situation and I had a very tough time handling this demanding Customer. I was surprised to be made part of this Task force to Deliver. A trainee engineer managing a critical Export Project – this can happen only in Thermax.
From UOG, I was transferred to TBWES (earlier known as Boilers & Heaters Division) and worked in the Oil & Gas SBU. I was made responsible to execute multiple projects for a Key Account, who later awarded Thermax its largest project in its history. The most difficult part while working in a matrix structure is to influence your team members to deliver. This role taught me the art of building relationships.
There did come a thought in my mind, "what am I doing in Projects? Is it worth taking this responsibility at a young age or time to explore other industries or perhaps apply for higher studies?"
Millennials from my generation prefer to jump the ship at the first available moment, yet I am writing this blog after working here for last 10 years. How did this happen? Shekhar, in his blog, talked about 'Change'. In today's VUCA world, 'Change' is the only constant. This 'Change' played a key role in my journey as well.
During a casual discussion with my BU Head, I was asked "Rakesh, do you want to work in Sales?" I jumped and confirmed to him immediately without second thought. While working in Sales, I was selected for a strategic assignment (Project Modernize) from Corporate along with 14 young colleagues. We were given responsibility to simplify and modernize our existing processes within a timeframe of 90 days. Our team did a great job, and we could implement many new processes by making use of digital tools of the current era.
This Sales stint was my shortest as I got an opportunity to work with Thermax MD & CEO as his EA. Working in the Corporate office was the next best thing that could have happened to me. This phase was all about learning from the best minds in our organization, honing my skills around Corporate Strategy and Planning function. I was part of multiple organization wide assignments like 'Voice of Youth' and 'Salesforce'. These cross-functional assignments did stretch my limits but gave me the horizontal exposure across businesses.
In a decade of being a Thermaxian, from Factory to Energy house and from Thermax house to my current role in International Sales, was I deterred not to make these moves? No. What was the most critical factor in all these moves? Some of these moves were planned but some were unplanned. I have learnt in this journey that it is all about your 'Attitude' towards life, which will make you or break you. If you have got the right 'Attitude', decisions made against the available opportunities will turn in your favor. You must continue with your hard work to sail through the difficult phases.
The willingness to learn and take responsibilities backed up by open culture at Thermax offers unlimited growth opportunities to excel. The question is – "are we eager to take this up and lead from the front"?
– Rakesh Ravish
Sales Manager, International Business Group