Moving on from the worst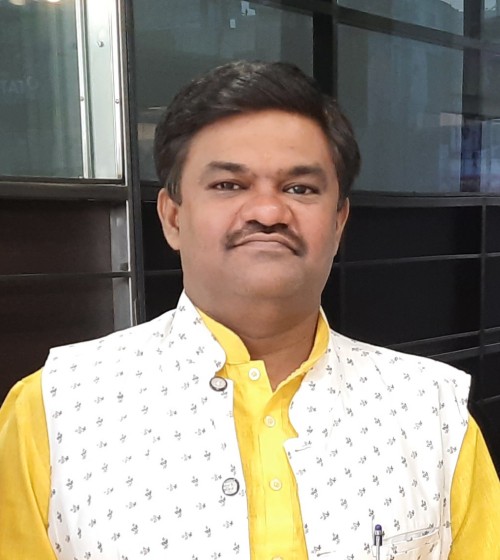 I wish nobody ever contracts this disease, given that is so painful, and the experience emotionally draining.
My father was the one who first contracted coronavirus on 18 th April 2021, despite all the safety measures. At that time, I was with my wife and son in Chennai while my parents were living in Pune. I had just bought my new car, and we were happily planning for a family vacation when we received my father's COVID report. It took the wind out of my sails as I began to fear the worst that could happen. Though it was not serious, the doctor advised him to be admitted to the hospital as he had many other health issues which could complicate his condition. The second wave of COVID was at its peak at the time, and it would take weeks to get admitted to a hospital. Using all the influence and connections I could muster, he was admitted within a couple of days, but I could not reach Pune as the operating airlines had stringent norms of RT-PCR test reports, which would take several days to get processed.
It was a challenging time for all of us. I had just moved to Chennai with my family, and we hadn't settled yet. I could not leave them in Chennai, nor could I take them to Pune due to the surging COVID cases in the city. So, I drove down to Hyderabad to drop them and headed straight to the hospital in Pune, where my father was admitted. Within two weeks, my father's condition started deteriorating, and he was transferred to the ICU, where he was put on ventilator support. It was a big challenge for us to arrange the Remdesvir injection for my father's treatment, and we had to order its special consignment from Mumbai by car.
However, the worst was not over yet. Soon after, I too got infected with COVID. To everyone's surprise, my condition was deteriorating much faster than that of my father. I had difficulty in breathing even with a regular oxygen mask. My wife and son were still in Hyderabad, but my mother decided to call them to Pune after I got infected. I had to be moved to the ICU. There was no stock of Remdesvir in the hospital, and my wife had to call my friend, who through his sources, arranged four doses of Remdesvir for me. The doctors had explained to me that COVID spreads in our body faster under stress. I was under tremendous stress due to my father's condition, and hence the virus spread rapidly in my body. Those days now seem blurred – I was not fully conscious all the time. My family and cousins, along with some colleagues from Thermax, helped me through my worst phase. They kept on telling me only positive things throughout my stay at the hospital to alleviate my stress.
The bigger battle to fight was the mental struggle. Sometimes, I used to glance out of the open window from my bed and think to myself that it might be the last time I would see it.
There were a lot of complications with my father's kidney failures, blood transfusion, but I was never informed about this until I was discharged. When I finally got discharged on 15 th May 2021, they sent me home directly from the ICU as there were no general beds available at the hospital.
The key motivation during my hospitalisation was that I had to get better to take care of my father, who was hospitalised for a month. Unfortunately, he succumbed to the disease despite giving it a tough fight at his age. Just three days after I got discharged, he passed away. It came as a shock to lose him so suddenly. I would describe it as the worst time of my life. He had his angioplasty done two years ago, and due to his age and various health factors like diabetes, it had been a very difficult time for him. But we never came to know how he contracted COVID. My mother was always with him, but miraculously, she did not contract the infection.
When I was in the ICU, some of my known customers of Thermax from all around the globe sent me 'get well' messages. I cannot express the happiness and mental support their messages gave me. I have been a part of the Thermax family for more than 15 years and many people, even ex-colleagues, enquired about my health. They were a support system to me that helped me move away from negativity and focus on the positive things in life. In COVID, you are all alone – isolated from even your loved ones. Hence, I believe the emotional support someone gets at this time plays a big part in recovery.
My father's loss was the worst thing to happen to me and my family. My seniors, Suresh Kumar (Function Head-Global Technical Services, Cooling), B. Venkatesh (SBU Head, Absorption Cooling) and my colleagues at Thermax supported me at a time when I needed it the most. They ensured that I got the time to heal physically as well as mentally. After all my father's last rites were completed, I decided to join the office, to move on even if it was very difficult.
COVID should not be taken lightly. I contracted COVID even though I took every possible precaution to avoid it. I have seen families being devastated by the virus where the child survives while the parents don't. COVID is unforgiving, and it takes just a minor slip in precautions for the virus to enter your body. I still feel that my body is not the same as before having COVID. I am fully vaccinated, but I always wear a mask whenever I go outside. COVID is not over yet in India, and it is still deadly. It is up to us to protect ourselves from this virus.
Precaution is the only cure!
– Amol Garbhe
Head – International Services, Absorption Cooling – Cooling & Heating Division