My urge to outgrow the Section 'C' tag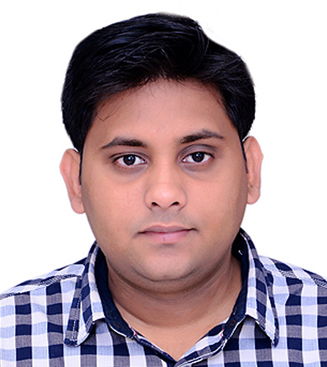 We are entering the month of May, and it is that time of the year when students anxiously await their exam results or gear up for the next academic year. It reminds me of my school days that has proved to be a great learning experience, along with many challenges.
When I was in 9th standard, I shifted to Rajasthan from Assam along with my parents. It was midApril when I started attending my new school. I was enrolled in Section-A of 9th standard. As an average student, I used to pass the exams with grace marks in some subjects. And here, I was surrounded with bright students having fabulous academic scores and highly attractive personalities. Their competitive outlook and constant urge to outperform started making me feel uncomfortable, scared, nervous and confused. Back in Assam, I never bothered about results as my classmates were not too meritorious and my father expected me to join his business, which he later wound up and moved to Rajasthan. I was overwhelmed with this new environment to the extent that I stopped attending school for the next 15-20 days until one of the teachers sent a notice to my parents through my sister. It mentioned that the first internal test is going to start, which implied that it is a mandate for me to attend the classes and the tests.
After one and a half month of summer vacation following exams, the school reopened, and the test results were announced. I was one of the very few students who merely passed in every subject with a score of 41.3%. A week later, all the low scoring students along with some average students from Section-A and Section-B were shifted to a newly formed Section-C, which in itself defined our low academic credentials. On one hand, I was happy that there are few more like me, but a strong sense of regret started emerging within me, which consistently troubled my self-esteem.
Then came the turning point in my life when a voice within me urged to take this peer pressure in the right stride and develop a new perspective towards the situation. A strong desire to excel in academics emanated within me that defined the next phase of my academic journey.
I went to the class teacher of Section-A and asked, "How much does a student need to score to get back into Section-A?" He replied that a minimum annual aggregate score of 80% is mandatory, emphasising on the word 'aggregate'.
I took this next-to-impossible target as a challenge and started working hard. I stopped participating in sports as well as extra-curricular activities and utilised the time in the library to concentrate only on studies. I also read books of lower grades to clear my fundamentals in mathematics and science. I realised that I needed help with math, and I didn't hesitate to ask the subject teacher for extra hours of teaching. He became my guide and helped me in my difficult times.
My academic scores started improving consistently. The average of four internal tests was not impressive, but I had managed to score well in the half-yearly exams. It was getting challenging to compose an aggregate of 80% in the final exams. Finally, the results were announced. I scored around 91% in the final exams with an aggregate score of 79.8%. Missing my target by a mere 0.2% triggered a sense of failure within me. However, my persistence and perseverance were finally rewarded. I was transferred to Section-A in 10th standard with a special appreciation announcement in the school assembly hall.
It was this success that made me realise the need to change my approach towards tackling difficult situations in life. From then till now, my thirst for learning hasn't stopped. After my 10th, I completed Diploma in Mechanical Engineering and joined Thermax in 2012. I earned a BE degree and postgraduate diploma through distance education. I have also enrolled in distant learning to pursue an Executive MBA.
When I look back, I am glad that I dared to step out of my comfort zone. Had it not been for the change in circumstances, I would have never known my true potential. When we are passionate about achieving our goal, we should believe in ourselves and look for solutions, rather than surrendering to failure. This personal experience of my life inspires and motivates me to work with a positive attitude under any difficult circumstance.
– Govind Gupta
Power