Once a Thermaxite Always a Thermaxite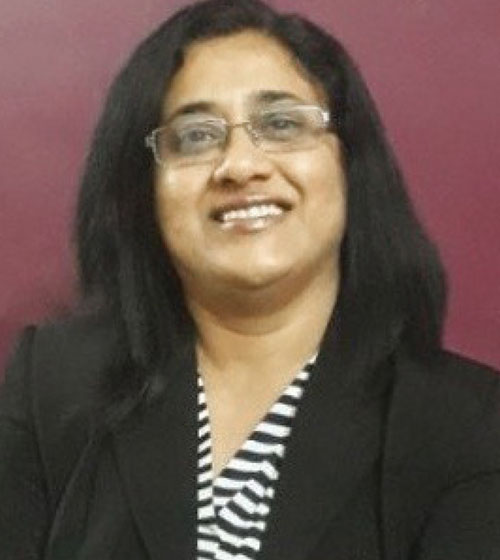 Trips to Pune always make me nostalgic as I have spent most of my formative years in the city before relocating to Chennai post marriage. Boarding the flight from Chennai to Pune, I looked forward to this one being even more special as I was going to meet my mentor, all-time favourite leader and the
most inspiring woman I have ever known – Anu Aga.
Waiting at the reception of the new Thermax House, I was engulfed by a gush of memories of my association with the company as an HR business partner in the mid-'90s, under the leadership of Anu. After that, I have been associated with several mid to large sized organisations, but my learnings at Thermax have always been my guiding light.
It was during my tenure that we went through the crisis of Mr. Aga's sudden demise. Not letting her grief come in the way of the organisation, Anu did her best to motivate employees and not let gloom prevail among them. During the condolence meeting, she said, "The biggest responsibility from here on is in your hands and not mine because Mr. Aga trusted you all more with the company than his family."
I admired the way Anu dealt with the HR function despite not having a formal degree in the domain; her ability to take risks and question businesses. Even back then, HR was integral to business planning, which organisations even today struggle to achieve. Being a small team that time, we often had open discussions where we shared our concerns and suggestions with Anu which were unbiasedly evaluated by her and then translated into action if need be. To name a few, she was a proponent of meritocracy and introduced a performance driven culture. She brought in the HR matrix model as a review mechanism, continually gauging the market pulse and industry benchmarks through compensation surveys and HR audits. The beauty of the processes resided in blending external expertise from consulting firms with comprehensive feedback from her team, right from field inputs to leadership views. In an era when computers were entering workplaces, we were ahead of our times in most of the people systems. Soon Thermax became a role model for HR heads of many reputed companies who often visited us to learn from our best practices.
The focus on driving processes was always balanced with the human aspect of our team. Once when paying a visit to a senior colleague admitted in the hospital, Anu mentioned to me, "The responsibility of a manager goes beyond approving medical reimbursement to standing by the team in times of need."
Above all was a culture of transparency, where an employee could escalate a grievance or request directly to Anu. To cite an incident, we had a female Graduate Engineer Trainee from one of the top engineering institutes working on the shop floor who wanted to experience some processes which took place only during night shifts, where women were not allowed due to safety reasons in those days. When she expressed her desire and passion for learning, Anu made exceptions for her to work in night shifts while taking care of her safety needs.
One should experience Thermax and then other organisations to know the difference. The leaders practised an open-door policy and worked like entrepreneurs with a sense of ownership for their businesses. They encouraged young managers to pursue diverse avenues across functions, take on broader responsibilities and eventually head divisions. The emphasis on business & growth blended with a host of employee engagement initiatives. Some of my memorable events include the townhalls with the management, where the leaders remembered and called every employee by their names when asked questions. I can never forget the non-conventional training programmes such as 'Walk on Fire', 'Quality of Life' for employees and storytelling skills for managers. Thermax ladies club, Dandiya night, Fireside magazine, site engineers meet and many such platforms made work enjoyable, inculcated a practice of caring and sharing amongst us.
A sense of the culture was infused right from the time an employee joined the company through comprehensive induction programmes jointly designed by HR and businesses that reassured the employee's decision of coming onboard concerning its culture, career prospects and learning opportunities.
All in all, the life of every Thermaxite was holistic. It comprised work, learning, fun, communication and plenty of opportunities. It was business as usual (or unusual), inclusion and diversity at its best. High performance, going the extra mile, creating success stories, learning from failures and a large community with a place under the sky for each one – all packed under the mighty 'T'.
I was brought back from my memory lane when I heard my name being called out and was led to Anu's office. Pristine, warm and respectful as always, just seeing her made all my senses come alive. A heartfelt and genuine conversation, plenty of memories, a whole-hearted hug and gratitude towards life is what I experienced in that brief hour with her.
It is delighting to see that even after two decades, the company continues to uphold the same ethos and quality standards in every aspect. My experience of Meher is nothing less than what her parents embodied in the organisation. Meher and her leadership team have the same zest, people focus, humility yet aggression and extremely sharp business acumen that formed the edifice of Thermax.
As I left Anu's office with a heart full of appreciation, I told her, 'Once a Thermaxite, always a Thermaxite'. I held on to my visitor's identity badge with pride.
– Rujuta Rammohan
Ex-Thermaxian