Out of comfort zone!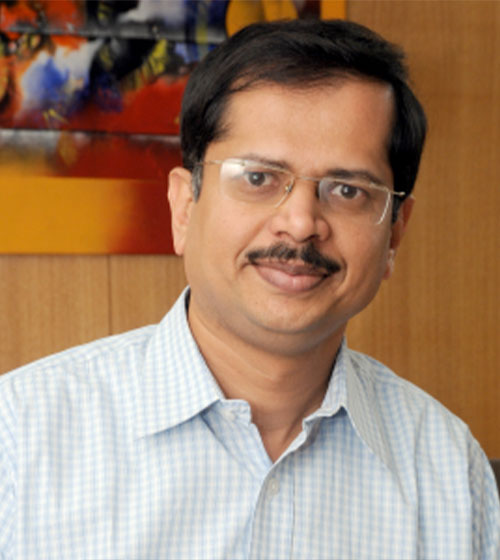 I would say life changed completely for me the moment I joined college for pursuing engineering. Four years in college hostel were enough for me to get over all the inhibitions (seniors did play some part in my 'grooming'!). Some of my strengths looked weak while some flaws, were my assets. So, when my first Manager in Thermax asked me to go and join Hyderabad regional office, I did not even bother to ask if I could be posted at any other location.
Today, when I look back, I think my first job posting proved to be a blessing in disguise. My Boss at Hyderabad set forth expectations which, at the first instance, seemed to be absurd and out of the world. As part of the sales team, I was supposed to meet at least two customers per day (which was fine). The unusual part however was that I was supposed to know and find out almost everything about the key decisionmaker (after interacting with him/her) in that company. This meant more frequent meetings, visits, and cross referencing with other sales teams.
Once, in order to hold a fruitful conversation with a key decision-maker, I had to read a lot about history of Tennis at Wimbledon. The effect of this hard work (in 1993, there was no internet for quick referencing), was amazing. The decisionmaker invited me to his senior's tennis tournament, and I bagged few more contacts. In the process, we not only won that order but also were able to build a strong long-term relationship with the group. I feel improving personal connect also helps to avoid most dangerous sales trap – overselling/mis-selling. When you know that you must face the decisionmaker again, and your personal credibility is at stake, you tend to put in extra hours to ensure that "what you sell is perceived to be the 'best' solution.
The time spent at Hyderabad made me confident that I can adapt to new things. As luck would have it, there came an opportunity in Indonesia office and without hesitation, I affirmed it! My parents were bit apprehensive about my relocation plans to Indonesia, but I managed to convince them that it is not permanent relocation and that I would be back home in few days.
All such movements early in my career, helped me to get wider exposure in a relatively short span of time. During my Indonesia stint, initially I was the only person with technical background for Absorption Chillers. At times, I also doubled up as a service engineer. Little did I know at that time, that this experience of a service engineer at site would help me later after 15 years, when I was the SBU Head for Absorption Cooling division to set expectations, and review design improvements by additional yardstick of serviceability at site.
These early enriching experiences helped me substantially to get over any kind of insecurity associated with a 'change'. This, I believe, is another behavioural skill that a professional must develop. Today, competency of "adapting to change" may even be rated higher than some other important skills.
During the initial 15 years of my career, I was never based at one location for more than 3 years. The journey which started with Heat Recovery Division of Thermax, has taken me to eight locations and through six different SBU/BU of Thermax in different roles. In this journey, I have survived fifteen different bosses, and to be honest, they all pushed me to the brink which I now realize helped me become more skilled, more mature, and more open-minded. They have provided a more holistic experience through exposure to different functions and contexts. My Managers haven't just talked about mobility, but "walked the talk" when they let me go places and SBU/BU's.
The most important part of the "Let Go" aspect is when you facilitate your best team member to take up something else in another function/ SBU. We know, as a Manager, we will have to work hard, re-train someone else and spend more time ourselves to control things. It may consume considerable bandwidth till the new role-holder attains the expected expertise level. It is the hardest moment for any Manager. But it is also our gift to that individual. It is also a gift to the existing team that a new member, with new thinking, is likely to make the team more diverse over a period of time.
I consider myself the most fortunate, thanking all my Managers, who graciously allowed me to 'move' and transition out of my 'comfort zone'.
– Shekhar Kashalikar
Executive Council Member and SBU Head OEM, TBWES