Philosopher Anonymous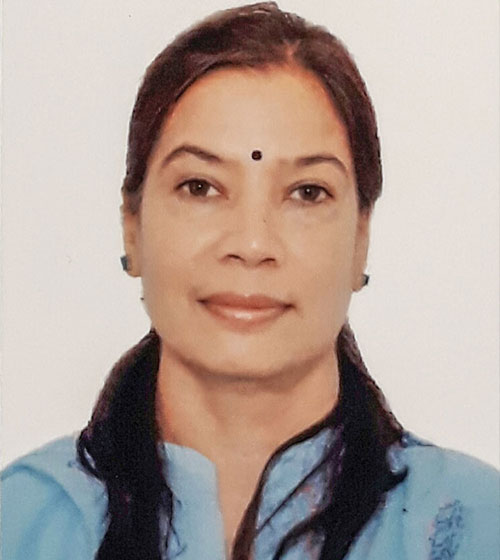 Too expensive', I had tried to bargain as I handed back the book I wanted to buy. Mani, the book seller, had refused to budge. At Higginbothams you would pay double this amount. Anyway, has any one ever paid the price of a book? It is only the cost of printing it', he said as his wife packed it. He was full of such nuggets. Some were well known, a few were his own.
This narrative is not about books, but it would not have happened but for books. There was an unbroken thread of service which ran from Aiyya, Mani and many more who came in contact with Mani, through his books. Let me start at the beginning. Mani was a book seller in a by-lane of Egmore in Chennai. The lane had other vendors like him, who were earlier in the famous Moore Market. Book lovers had thronged the narrow lanes of that market known for its rare secondhand books. One night a huge fire gutted the Moore market which forced these vendors to shift to various parts of the city with whatever they could salvage.
Mani and his wife ran one such shop, Murugan Book House. He stocked English books. Although he sold books for a living, his real mission in life was to make the general public appreciate literature. 'Because I grew with trees and books in the outhouse of a bungalow in Mylapore, where Aiyya, the master of the house, was a voracious reader,' he explained. 'He encouraged me, along with his own children, to read and discuss the stories we read. My humble class in life was temporarily forgotten, and the love of books created a level playing field.'
His shop was like any other in the locality except that a portion of it also housed his wife's small furniture business. There were a few chairs placed for those customers who liked to browse and buy. What if your customers just enjoyed the book and didn't buy it later, I had asked. 'When you read a book, you create a bond with the author. His thoughts, joys, sorrows become yours for a short while. So, buying a book is a process and while doing it, some discerning customers may want to sit and browse to get a feel of the book. They generally pick up two or three books instead of one and usually buy most of them. The ones who won't buy or can't afford, I allow them to complete the book as they will surely come back. I don't see it as sales lost but an investment, many a time I also send in tea for them.' And turning to his younger sister, 'Thangai, isn't it good business?'
Sure, it was. I certainly went back many more times.
Mani didn't look like an ordinary second-hand book seller, and neither was his stock of books. Most of his books came from personal collections of people who could no longer take care of them and were donated for his noble cause. Mani and his wife used most of the sale proceeds to fund a library at a local municipal school. He spent his weekends reading with the school children, introducing them to a world far away, assuring them that children in London, Lisbon or Vladivostok were just like them. 'During these weekends I try to ignite their curiosity while removing the fear of the unknown from their hearts – my small effort to make them grow up to their full potential,' he added.
Actually, selling books was his part time job – as he was also a homoeopath. He would recommend books as a doctor would prescribe medicines. PG Wodehouse for a stressed-out executive, Sherlock Holmes for a rainy day, Tolstoy for an insomniac, James Herriot to an animal lover. His books were painstakingly dusted and arranged in an elaborate way. He needed no ERP to locate any book in his shop. He also kept a close watch on what other vendors stocked. If he didn't have a particular book, he made enquiries in his elaborate network and made sure you got what you wanted. Sale concluded, while his wife billed and counted money, he always conveyed a word or two about the author. Somehow, that bit of additional information seemed to enhance the value of your purchase.
When I met them, Mani and his wife had done this social service for a long time. Why did he do that? 'Gratitude. Even though I was his servant's child, Aiyya introduced me to the world of books and spoke to me as an equal, made me confident. This way I try to repay him.' How long he will do this? 'A farmer waters the coconut sapling by carrying water on his shoulders, the coconut tree repays the farmer by carrying the water on its head for a hundred years' he had replied then.
Some time ago, after nearly a couple of decades, while visiting Chennai, I went in search of Mani's old book shop. In its place, there stood a swanky furniture shop, Murugan Home Decor. Fortunately, I could locate Mani and his wife in a corner of the shop. Their children had grown the small furniture
business into a substantial one. Mani still had a few cabinets of books and continued with his homoeopathy and social service. Happily, he told me that many of the children from the school had done well and still kept in touch with him from all over the world. They remembered too how the window he opened to the world had made them aspire for more.
'Now our children are into furniture business,' said his wife. 'Books in a furniture shop?' I asked.
"I agree books are not part of furniture, but is there anything else that can furnish a home better?" Mani still used his quotes well.
– Lata Kumar
B&H Finance