The Goldilocks Conditions of Growth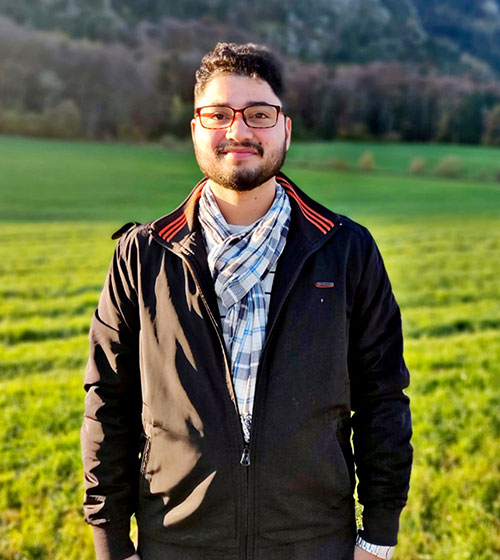 What makes us move?
The first species of mankind, Homo Sapiens, appeared in East Africa around 2 million years ago. The prehistoric humans had no impact on the environment than a common housefly or a gorilla. But what has changed? What has driven our ancestors and all of us to become the dominant species of today influencing and impacting the future of all other species on this planet?
One of the crucial developments was – the movement for survival. It is this 'curiosity to explore' that proved that the Earth is not flat, that proved that we could colonize Mars. On a large scale, mobility was important for us as species in the battle for dominance and survival.
It is only fair to parallel the same at an organizational level. Changing roles and responsibilities is a key aspect to understanding business functions in greater depth and thus begins the journey of evolution of an individual and organization.
My story in Thermax is similar to the plot line of the movie "Yes, Man". For those who have not watched the movie, the protagonist takes up a challenge to say "Yes!" to every opportunity that comes his way. I joined Thermax in 2014 as a Graduate Engineer Trainee; I was leaving home for the first time in my life. Being fresh out of college, realization dawns on you while transcending from lifeless square boxes placed in the corner of every engineer's Thermal book representing a Boiler to actually standing in front of its "steaming" eyes. In my first stint, I moved to Delhi to understand the business of Heating-Services. Probably having watched Hindi movies with subtitles did not help my case, as I could barely understand the Hindi language. Yet Murphy's Law had to catch up with me too. Though I could have chosen a location closer to my home, I agreed for a location in North India without any hesitation. While getting accustomed to corporate life and learning how a boiler works, I was inconspicuously learning another language and building a diary full of memorable experiences. It was more than just a language for me. It was learning something deeper in myself. Something unexplored for all these years and finding myself unlocking some hidden potentials in me.
Within the first year, I had acquired incidental learnings in domains related to Services, Sales, Manufacturing, Marketing, and Product Management. I also took up an opportunity to get into the role of Heating Proposals, prior to the completion of my GET stint, as an urgent vacancy had to be filled. This helped me get accustomed to the ownership required for a designated role in the organization and also to the market requirements and positioning of our products for a competitive advantage.
Post traineeship, I was guided to move to the International Business Group, to be a part of "Project Genesis" while also continuing to contribute as an Engineer – Heating Proposal supporting the Thailand Hub. The inception of "Project Genesis" was to identify select International geographies and formulate market sizing and working business frameworks through Go-To-Market strategies for the respective markets.
I was the youngest member of the team, but I am thankful to all the senior members who never made me feel like I was the youngest and instead offered me lots of opportunities to express my thoughts. Their constant guidance and mentoring set the foundation for my future endeavours. I gained deep understanding of market analysis, International Business, competition mapping, and ultimately making a short-term purpose for the targeted regions.
This understanding was further enhanced and utilised when I moved to the Philippines as an Area Sales Manager to create a market preference for the product offerings of our company. I was able to apply my earlier assimilated learnings of market penetration to a focused approach for Philippines business. The operations were like that of a start-up as initially we did not even have an address to our name card. Building a business framework for Philippines through the guidance of senior leaders, though extremely challenging, but was most rewarding. The learning basket was almost overwhelming, and I was able to further create an understanding of the nuances in techno-commercials of a business including sales. Working with multicultural teams and customers further enhanced my global perceptive to the Sales approach. One of the biggest takeaways was learning the Sales art of talking the language of the customer. A key line separating what is to be conveyed and what customer wants to hear.
Further to the Philippines tenure, I was shifted to the division of Absorption Cooling to support the International Sales operations and have been doing so till date. I believe that my earlier stints made me better equipped for the transition phase of C&H Division with a shift from Pune to Chennai. I was able to take the added ownership and responsibility and through constant support from the senior members, achieve my goals even in demanding times. I was also part of multiple special initiatives of corporate, such as "Voice of Youth", which gave me an opportunity to appreciate business from a senior leadership perspective.
While I reflect upon my journey in Thermax, I believe that I have got the Goldilocks conditions to grow-surrounded by great leaders and senior members, opportunities to grab on, and the space to express myself within the arrays of business. I could probably utilise this opportunity to thank all my mentors and well-wishers in the organization who have honed me into a holistic professional, to the person I am today.
The last year of COVID has shown us how unpredictable business can be, and adaptability to change is going to remain the key for us as individuals and for the company. Yes, I have taken the opportunities, and I feel one can also take up opportunities that knock your doors. I can proudly say that Thermax will ensure ample opportunities for you; the only question is – are you willing to take it?
Thermax could be your Goldilocks too!!
– Sai Prashanth
Assistant Manager – International Sales, Absorption Cooling & Heating Division