THERMAX -The Legacy Lives On!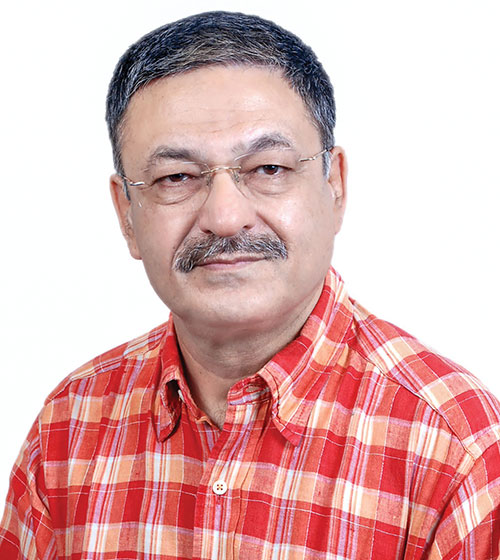 Every time during my talks, discussions or business sessions, when it comes to people, processes and leadership, one common factor is always Thermax. And, I keep asking myself one question; how is it that some organisations are remembered by their ex-employees long after they have left and even after so much of water has flown down the Indrayani River?
To look for an answer let me begin from the beginning. Thermax has a special place in my heart and mind. Having been a member of this organisation, it has in many ways significantly changed the way I Think, Act and Relate, and every time I think about it, I feel a strange aroma or aura gradually welling up inside me, and I become nostalgic instantly. This may look a bit dramatic, but I am trying to express my feeling as precisely as I have always felt. It is quite strange that a relatively small slice of your professional life (about five years) could have such an overwhelming influence on your life and impact your thought process so irreversibly.
Let me give you a few instances which may give you some glimpses of how organisational culture, values and beliefs are built, brick by brick. My first intersection with Thermax began with an apparently innocuous interview at the Apollo Bunder office of Thermax which at that time housed it's regional office, in Mumbai. The interviewer was P M Kumar and he in his inimitable style never made it look like an interview. We were talking, discussing and exchanging thoughts on various issues, including HR. This meeting resulted in a chain of interviews, and I made three to four trips to Pune, during which I met about ten or more people including Business Heads, top management representatives, and my prospective 'peer' in HR.
My final meeting was with Mr. Rohinton Aga, and this proved to be one of the most precious moments of my life, the memories of which are still vivid in my mind. He came out of his office, invited me into his office, held the door for me as I walked in, made me sit comfortably in the sofa next to him; and not across the table of his official sitting place, and began to make tea for me.
During the ongoing discussions, again, not an interview, at one moment, he asked me that he had seen quite a few HR people start their own consulting business, after gaining enough confidence and experience. How about you? To which I replied, "I am basically an organisation man, and at this stage, I have no such intentions." The moment I said, "organisation man", I could see his eyes suddenly light up with a childlike curiosity; he leaned forward with a smile on his face and asked me, "Have you read The Organization Man by William Whyte?" I said 'yes', and we then began to discuss the book.
When I left his cabin, the thought that came to my mind was; I just met a business leader, an intellectual, a thought leader and a philosopher, all rolled into an illustrious Mr. Rohinton D. Aga. Trust me, I felt little dizzy and a lot honoured! I was selected and then came the day of my joining. My first encounter was with the lady handling the reception desk, who called me 'Siddharth'. Having come from an organisation that was during those times mired in an overwhelming hierarchy, laborious bureaucracy and excessive niceties, this was different. In fact, being addressed by my first name was itself a first!
And then came my meeting with Anu and here is her first sentence to me: 'My name is Arnavaz Aga, but this name is a bit of a tongue twister, so you can call me Anu. However, you may initially have some hesitation calling me Anu, so you can start with calling me Mrs. Aga, but never call me Madam.'
My next formal meeting with Anu was at the time of my confirmation, which turned out to be yet another life-changing moment, that has stayed with me even after so many years. Here is what she told me: "I am very happy with you and would like you to be part of my team. But there is only one thing which I would like to share with you as feedback, and that is; you don't seem to disagree with me quite often, and largely say 'yes' to what I say?" In any other organisation it could have easily been construed as an 'indictment' but knowing Thermax, I clearly understood it as an 'invitation'.
But, before that let's ask ourselves, "How many HR Directors/CHROs, leave aside Business Owners, have the courage to say this and demand this particular behaviour from their subordinates?"
Now all these were different incidents, apparently unconnected to each other but were they really unrelated? I don't think so. I saw a pattern emerging; a careful nurturing of what we ostensibly call culture, values or beliefs. It was, without doubt, different, and maybe that is why it has, even after more than two decades, remained etched on my mind, fresh and fragrant.
And thus, began a journey; or a quest for a meaning; for the mind, spirit and intellect. I, many times tell my audience that my five years with Thermax were much more precious and satisfying than a degree from any of the top business schools in India.
And that brings me to the next question that I ask myself: How do organisations survive and thrive? How do they ensure that perhaps insignificant, but emotionally profound gestures keep them relevant and connected not only with their current but exemployees too? And finally, how do successful organisations keep learning and growing?
Here is another example of how a small get-together turned out to be a memorable moment for us and why Thermax, and our association with it, continues to enthral us, even after so many years!
Somewhere in October last year, many of us, the exHR professionals of Thermax, had a "reunion" and to our immense delight Anu Aga, our ex-colleague and the then Director HR of Thermax, also joined in, and she hosted us at her house. For me, the additional high came from the fact that I got an opportunity to meet two of my three HR mentors – Anu Aga and Prasad M. Kumar.
There were no expectations, no agendas, no speeches, and no self-aggrandising gestures but an unbridled expression of nostalgic moments, emotional affiliations and feelings of relatedness that binds us together even after so many years (some of us were meeting after about two decades).
The group represented six waves or generations of HR professionals, separated by different timelines yet united by a unique culture; and the common thread was how Thermax had touched our lives in some way or other and how it became a 'way of life', rather than being a mere organisational milestone to be proudly displayed in our CVs. For some of us, Thermax had indeed changed our lives forever.
All of us, including Anu, shared experiences, anecdotes and memories that represented slices of our lives, but when seen in totality, emerged as a brilliant and larger than life collage of culture, built and nurtured over decades by the founders of Thermax. And for most of us, our experiences represented
a reaffirmation about how Thermax valued people and respected the contrary viewpoint.
Thermax is more of an institution; an organisation so different yet grounded, informal yet process oriented, organised yet creative, and structured yet so devoid of hierarchy.
But as the glorious moments of togetherness came to an end and as we parted reluctantly, we were filled, with a refreshing interaction on the one hand, and the other, by sadness about the beautiful moments that we had left behind and the glorious legacy that we all are part of.
But the most reassuring realisation was that Thermax and its legacy lives on!
– Siddharth Dhar
Managing Partner, Saffron Strategic Consulting and ex- Thermaxian