Love At First 'Site'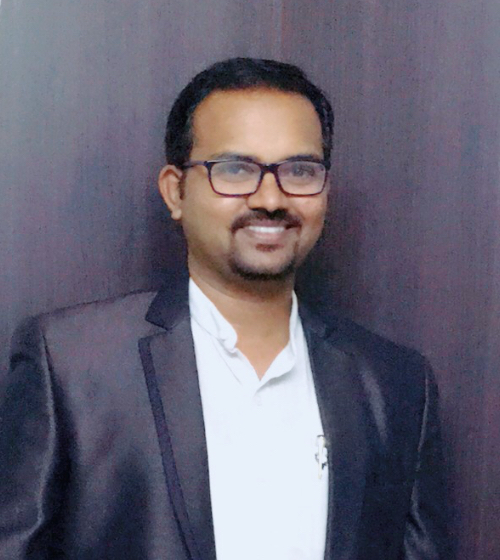 They say that all good things come to those who wait. What's more, waiting for something beautiful to happen is often worth waiting for. I was always keen to join Thermax, and when the opportunity presented itself, I was simply delighted. I plunged myself into my new role with energy and determination when another wonderful thing happened. I was deputed to the land of joy, Goa.
Goa had always held a special place in my heart. With its heady mix of sun, surf and beaches, I always thought of Goa as a magical place where one can have beautiful holidays. I made it to Goa in November 2014 after working at our Pune site. Back then, I was a carefree bachelor and during my spare time, away from work, I wanted to visit every part of Goa and soak in all the sunshine and the warmth of the place.
Our client in Goa was the prestigious Ramada Caravela Beach Resort. It is a resort that enjoys immense popularity amongst tourists and is spread across 23 acres of landscaped gardens. In this natural paradise, my heart and mind were full of joy and peace and it was in this state of mind that I met her for the first time in that beach resort in Goa!
Two of the senior engineers in my team had already been interacting with her daily. They said her nature was unique and extremely sensitive. As the third engineer on the team, it was now my turn to take over and try my best to establish a cordial relationship with her. So, the next day, I started off with my new challenge.
My initial job was to observe her at close quarters, watching her every move. This was to be the key to understanding her true nature. I launched into this task with enthusiasm and recorded my observations while watching her up close. Then, after a while, it happened – our eyes met each other and we had our first visual conversation on that day. For me, it was love at first sight. I still remember that she was wearing a green suit when I met her that day. She looked so attractive and innocent, like one I had never seen before. Her cheeks shone in a gentle glaze from the dim light in the basement of the resort. Unable to resist having a conversation with her, I was eager to know her name. When asked, she smiled away. I tried to guess, but I couldn't. Then I thought that maybe I should give her a name of my own since she had already impressed me and touched my heart. Strangely, we always met in the second basement of the utility sector. It was a calm and cool place, and I looked forward to meeting her each day. Then, one day, I found out her name.
Many of you who have read my story up to this point may be waiting in anticipation to find out her name. Who is this special person that I had stumbled upon in Goa and fallen in love with? Her name is "Biocask", the in-place Sewage Treatment Plant from Water and Waste Solutions business. She was the first commercial biocask commissioned for our esteemed client, M/s Ramada Caravela Beach Resort in Varca, Goa.
I continued to meet her every single day, including Sundays. In fact, Sundays were more special for the two of us. Alas, every story must end and mine too ended when I left my love behind at the very site where I first met her. In January 2015, after spending a little more than a year on the site, I left with best wishes from the client, carrying a rose bouquet which I imagined had been gifted to me by my sweetheart, and a handing over certificate. The following month, on 14th February – Valentine's Day, I wrote this piece.
– Avinash Bhusanurmath
WWS