THERMIC FLUID HEATER
Thermax offers thermal oil/thermic fluid heaters, fired by a wide range of fuels. Our heaters are available in both solid fuel firing as well as oil/gas firing versions, so that you get the advantage of economically available fuels. Thermal oil heaters range from 0.1 million kcal/hr to 20 million kcal/hr. All thermal oil heaters are made with a coil type design ensuring instant heat.
Thermax offers fuel options spanning heavy oil, light oil, gas, dual fuel, coal, husk, bagasse and other agro-waste fuels.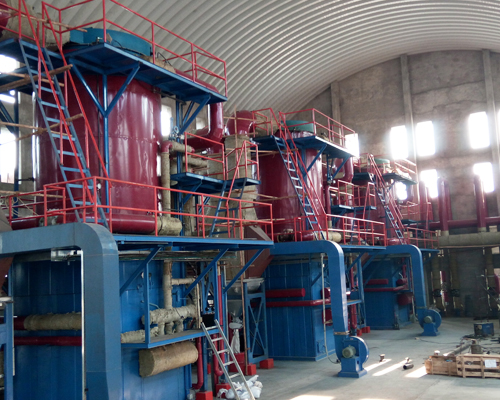 Thermocontainer
Thermocontainers are designed to provide low-cost heating for low temperature applications like rubber, edible oil, wood, etc.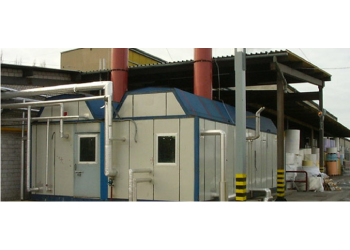 Product Features
Suitable for – 25ºC (also available for lower temperatures)
Thermic fluid heater with monobloc burner
Thermic fluid circulation pumps
Heating/ventilation for operator comfort
Multi-fuel option – heavy oils, light oils and gases
Deaerator-cum-expansion tanks
Insulation panels and assembly done in factory
Plate heat exchangers for domestic hot water requirements
Operating Range
Capacities: Up to 2.5 gcal/hr
Pressure: Atmospheric pressure Kg/cm² (g)
Temperature: -25°C
Firing fuels: Light oil, heavy oil & gas
Efficiency: Overall efficiency of 82 % (+/-2%)